Lea Michele just got two very meaningful new tattoos, in honor of two people she loved very much.
The "Glee" star revealed her tribute to late boyfriend Cory Monteith on Tuesday morning, showing off the number "5" permanently etched onto her body. Her caption for the pic: "And one more.. for my quarterback," along with a heart emoji.
Gleeks out there will remember that 5 was the number on Finn Hudson's football jersey during the Fox series' run. Michele famously took the jersey home as a keepsake for herself after the show wrapped.
In July, it'll be three years since Monteith passed away from heroin and alcohol overdose inside a Vancouver hotel room. He was 31.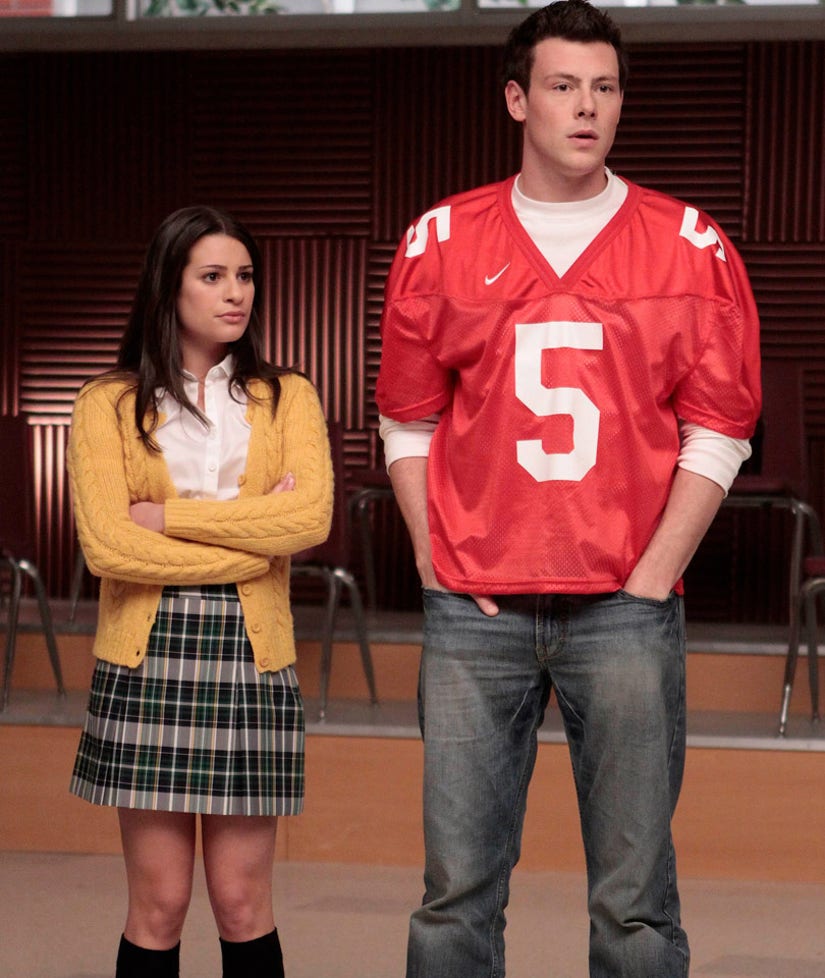 Getty
This is the second inking Lea's gotten this week.
On Monday, she shared a photo of a piece she got on her finger, a coffee mug in honor of her grandmother.
'I lost my beautiful grandma this week," Lea revealed on Instagram. "She wasn't your typical grandma. She gave me my first cup of coffee when I was 8 years old. She said something inappropriate to every boyfriend I've ever had. She never made pie or knit me a sweater. But she was my grandma and I loved her… More than anything.. I love you Grandma."