Arya Stark has grown from adorable little girl to self-assured teenager on "Game of Thrones" - and so has Maisie Williams, who plays her!
The 19-year-old Bristol native covers the May issue of Nylon, where which she gets very candid about dating and sexuality.
Her current boyfriend, she reveals, is a "really sweet" guy she knows from school. "I feel like I'm in love right now," she says, "but I don't know what I am going to feel like down the line. That's why I am kind of closed-minded about marriage -- I don't even know if I want to get married."
When it comes to sexual orientation, she's more open minded.
"I've never sat up and thought about my sexuality for hours," she explains. "It's like what Shailene Woodley said: 'I fall in love with personalities and not people or genders.'"
"I have no problem with anyone who would want to be labeled," she clarifies, "but I also think that it is no one's business."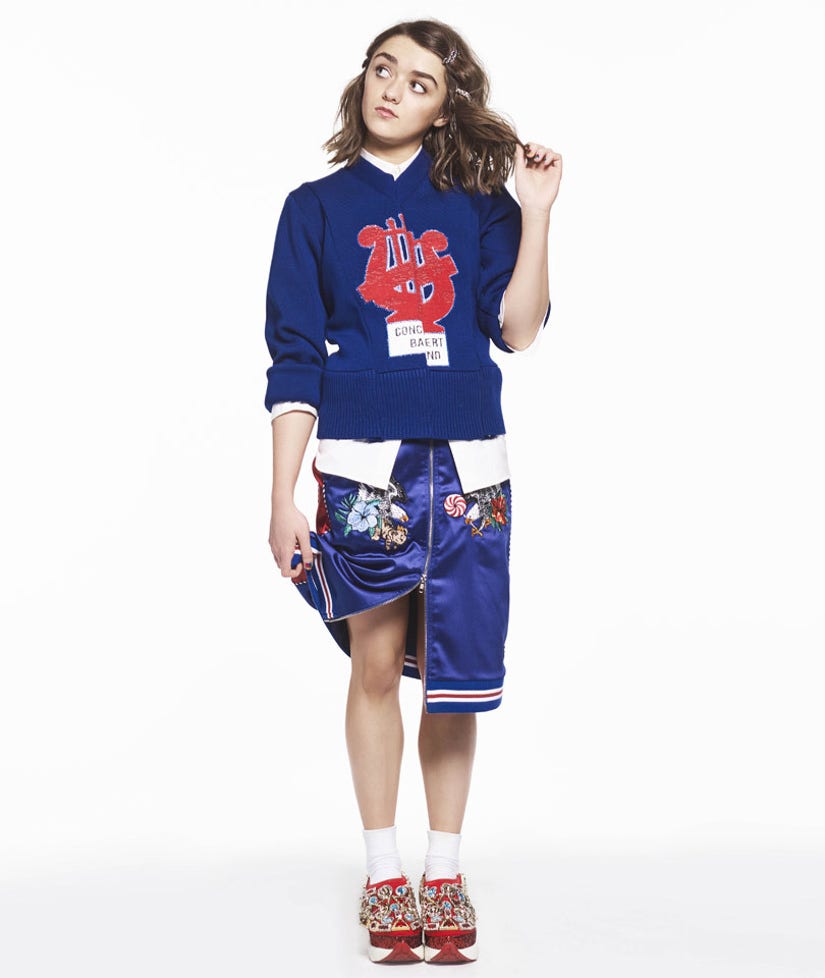 NYLON/Dani Brubaker
That stay-out-of-it stance makes a lot of sense coming from Maisie, who's been a public figure since she was 13.
That's been a little jarring for viewers, who remember her as a sweet little kid. "When I step out with a shorter skirt on, or a little bit more makeup, people say, 'What's happening?'" says Maisie.
"But this is what I do in everyday life," she insists. "It's who I am."
She's had no qualms about documenting growing up on the Internet either. "Online, I used to [present] a version of myself that was very clean and neat, and then I thought, 'What's the point?' That's the worst role model to be—to be someone else."
Maisie acknowledges the hazards of being honest online, but "Life's too short and I want to inspire people to have fun and not take life too seriously. And if that means I make mistakes and say the wrong thing, then so be it. That's kind of what being young and growing up is about."
The hotly anticipated sixth season of "Game of Thrones" premieres Sunday, April 24th, on HBO at 9 pm!