Alexander Skarsgard got extremely candid about his on-screen romance with Margot Robbie for the duo's new flick "The Legend of Tarzan" during CinemaCon in Las Vegas.
Apparently, Skarsgard walked away from one steamy scene with some battle wounds!
"Our director [David Yates] wanted it to be primal and animalistic," Skarsgård told E! News on the red carpet. "What I kind of liked about this script was that when you first meet them, they are very civilizedit's not loin cloth, 'me Tarzan , you Jane.' It's them in London very buttoned up, he's drinking tea with the prime minister and then they go back to the jungle. When they have their first sex scene it's in the little village that she lived in as a teenager. David kind of egged us on and wanted it to feel very primal and she beat me up."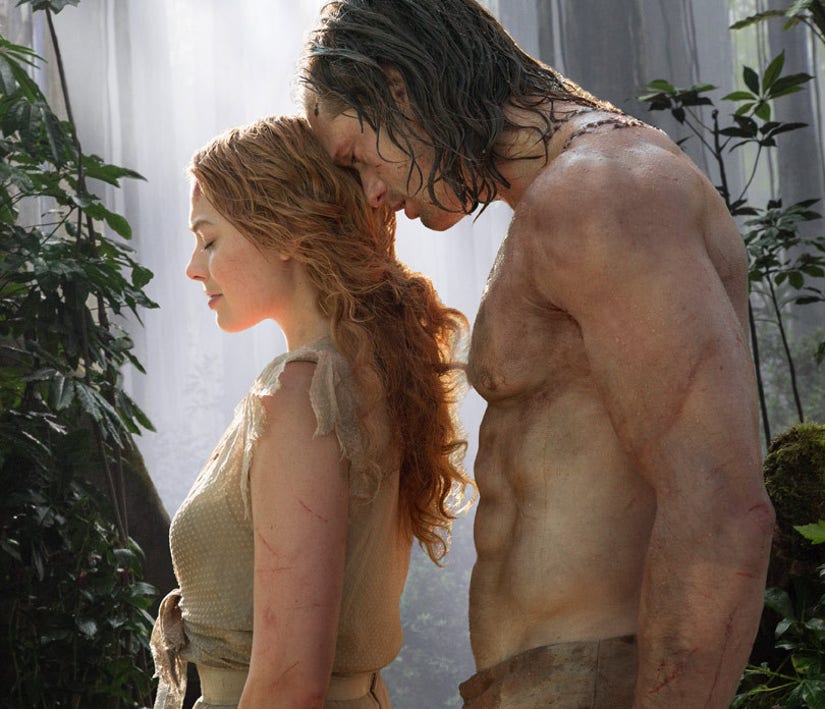 WB
However, the "Wolf of Wall Street" star says that's not exactly what went down.
"I didn't injure him," Margot declared. "I guess we got caught up in the moment. I didn't punch him in the face. I'm getting a bad rep that I hit all my co-stars."
We can't wait to see their on-screen chemistry when "The Legend of Tarzan" hits theaters July 1st!
What do you think about Alex and Margot's sex scene secrets? Sound off below and check out the gallery above to see more movie makeovers!