Chris Hemsworth has a major dad dilemma!
When he's between takes, the actor has his hands full with daughter India, 4, and twin boys, Sasha and Tristan, 2. And it seems his little girl is very envious of her brothers.
"She came to me the other day and she was like, 'You know, papa, I want one of those things that Sasha and Tristan have.' I'm like, 'What do you mean?'" he tells Ellen DeGeneres on Monday's show. "She was like, 'You know, the things in between the legs that you have.' I was like 'Oh, um...Well, you see, girls…'"
"My brain's like, 'How do we handle this?' I was like, 'Girls have breasts.' 'I don't want breasts!' I was like, 'OK. Um...' She goes, 'I really want one.' I was like, 'A penis?' She was like, 'I want a penis!'" Hemsworth recalls. "I was like, 'Oh, OK. Um...'"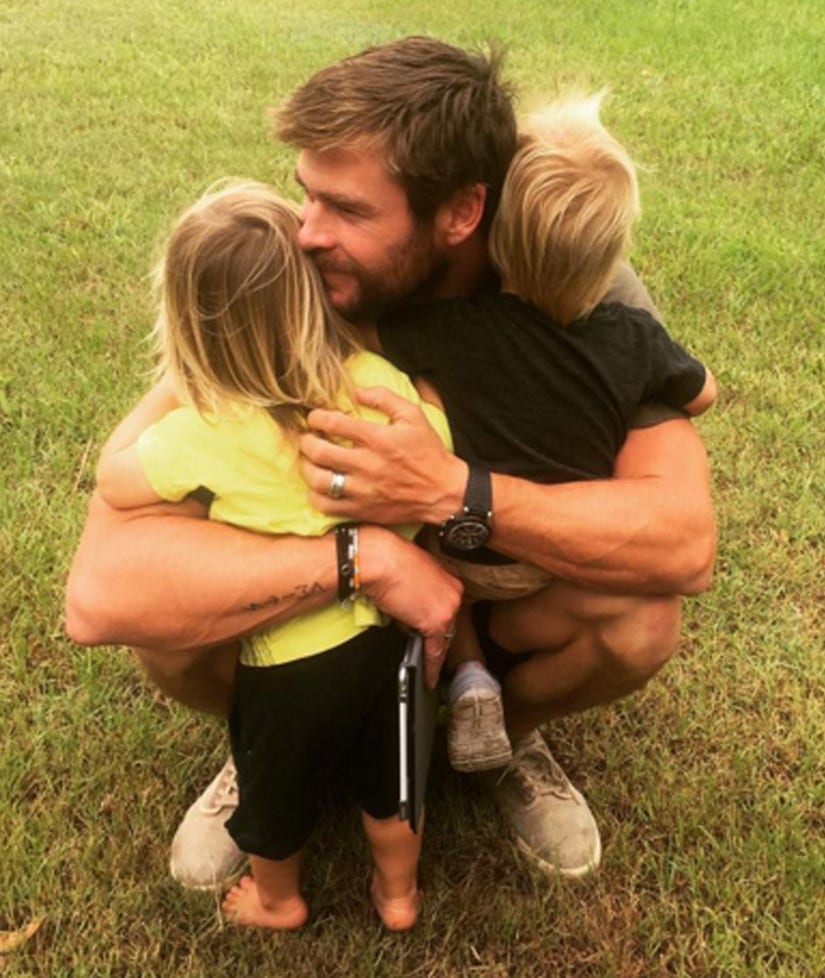 Instagram
With some quick thinking, "The Huntsman: Winter's War" star used this as a lesson for the future. "I was like, 'You know what? You can be whatever you want to be.' And she goes, 'Thanks, dad!' Runs off to the playground and that was it," he says. "I'll have to pick that conversation up in a few years time."
"You'll have to see if she brings it up again because she probably is just envious of it now," DeGeneres adds.
"There'll be a pill for it in a few years," Chris jokes. "She can probably have one. She can grow one."
Earlier in the show, the hunky Australian talks about working with Charlize Theron, Emily Blunt and Jessica Chastain on the flick.
Check out the clip to find out what it was really like to be on set with them!
For more of today's hottest headlines, check out the video below: