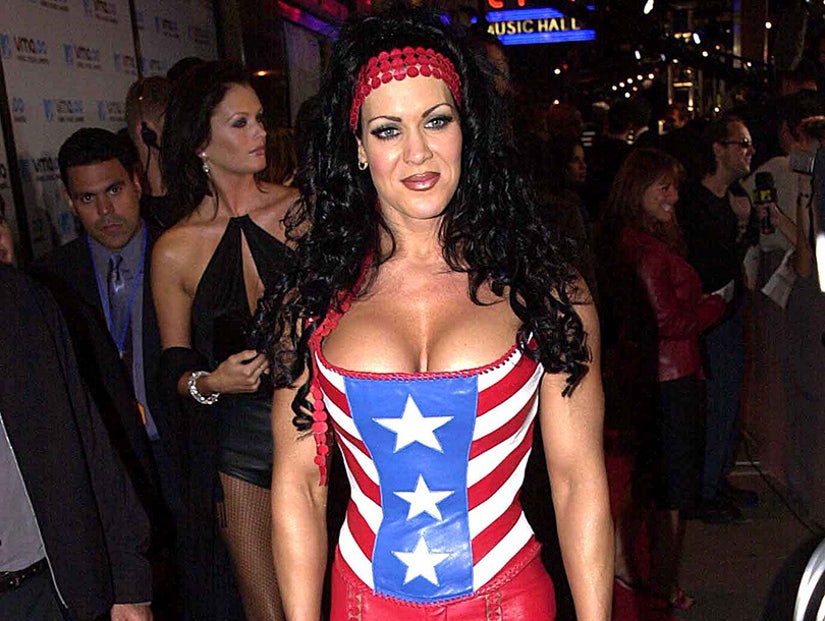 Getty
WWE legend Joanie "Chyna" Laurer was found dead on Wednesday. She was 45.
"It is with deep sadness to inform you today that we lost a true icon, a real life superhero," a statement on her official social media account reads. "Joanie Laurer aka Chyna, the 9th wonder of the world has passed away. She will live forever in the memories of her millions of fans and all of us that loved her."
According to TMZ Sports, she was found inside her home in Redondo Beach, California.
After her time at the WWE came to an end, Laurer posed for Playboy, appeared on "The Surreal Life" and entered the adult film industry.
She later got a Master's degree in education and moved to Tokyo, Japan, where she tought English. She also took up yoga and meditation and, according to an interview with her from 2015, had "pulled her life back together."
"[I was] taking a break, removing myself, regrouping, getting it together and I'm ready to come back," she told toofab in the video above, taken last June. "It was amazing, it was a really great, spiritual journey for me."