Queen Elizabeth II celebrated her 90th birthday with her great grandchildren by her side.
The monarch was front and center in a new portrait with her pint-sized family members, with Princess Charlotte sitting right on her lap.
Prince William and Kate Middleton's daughter looked adorable alongside her cousins, wearing a pink cardigan, matching sweater tights and a patterned dress. Meanwhile, Prince George stood next to his sister, sporting a blue sweater, red shorts and his signature blue knee socks.
The group also was joined by Peter Phillips's daughters Savannah, 5, and Isla, 5, as well as Prince Edward's kids, Lady Louise, 12, and James, Viscount Severn, 8.
While Charlotte and George have certainly stolen our hearts, we love how Mia Tindall, 2, is holding onto her granny's purse!
The photo was taken last month by Annie Leibovitz in the Green Drawing Room of Windsor Castle, according to PEOPLE. A source told the mag that the day was "a lovely jolly affair" and "very relaxed."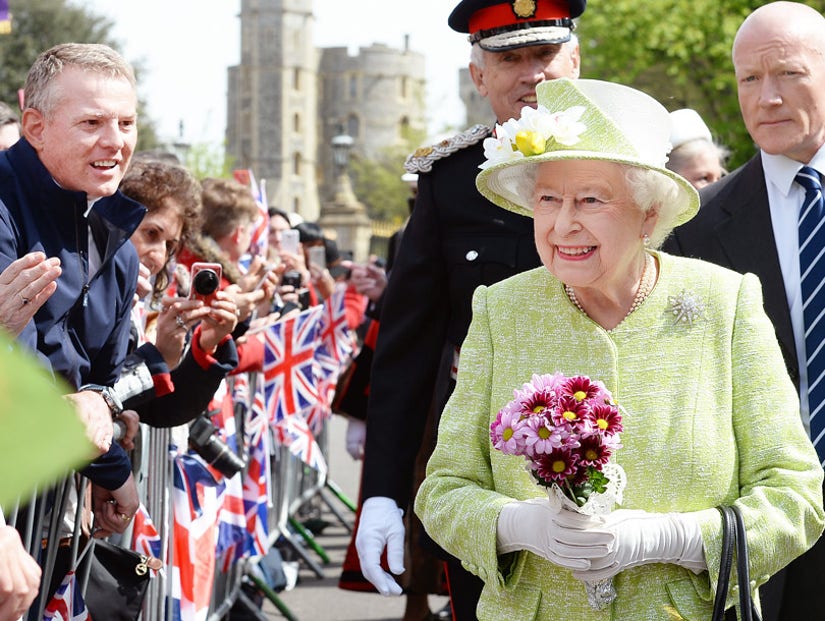 Getty
Not only did the Queen commemorate her milestone birthday with her family, but she also was greeted by hundreds of fans during her walkabout on Thursday.
She looked beautiful for her big day, donning a green coat with a coordinated hat and black patent leather flats.
"She's been a very strong female influence," Prince William said of his grandmother on Sky News. "And having lost my mother at a young age, it's been particularly important to me that I've had somebody like the Queen to look up to and who's been there and who has understood some of the more, um, complex issues when you lose a loved one."