Blake Shelton and Gwen Stefani are making sweet music together.
The duo, who sparked up a romance while working together of "The Voice," have collaborated on a new song -- "Go Ahead and Break My Heart" -- on the country star's new album.
"[The song] is very personal for us both because, you know, we obviously have this bond that is remarkable together," Shelton told ET. "But the fact that we wrote a song together... I know that I don't co-write that much because I'm very insecure about it I guess and [Gwen's] kind of got her circle of people that she writes with. But for us to reach out to each other as writers, it may never happen again, who knows."
Gwen spilled the beans about their upcoming duet by tweeting a picture of her beau's new album cover, which has her name in the credits. "Look what I found lying round the house! #ispymyname #goaheadandbreakmyheart @blakeshelton #eeeekkkk! #crazy! Gx," she teased.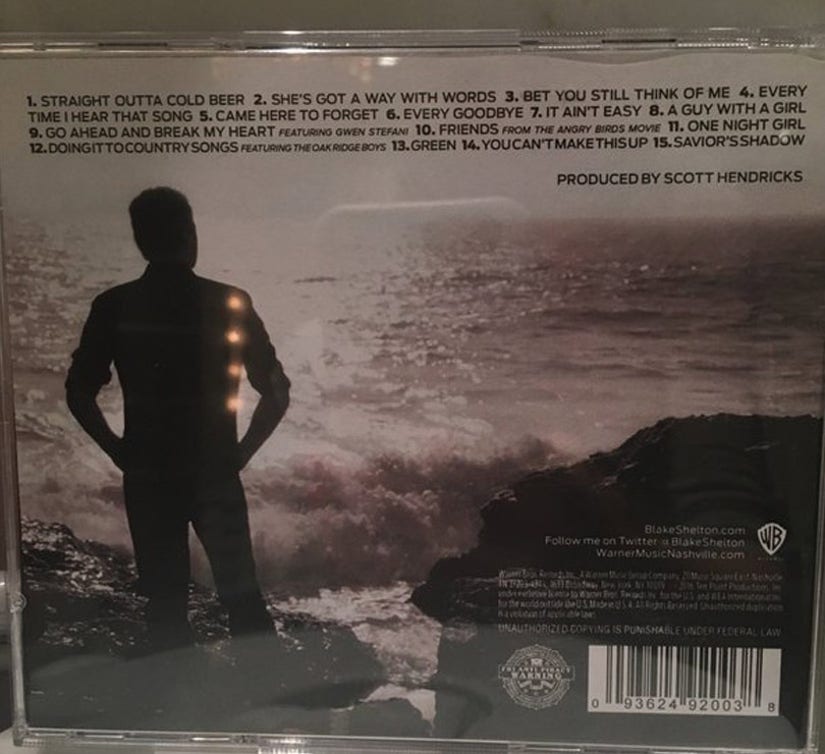 Twitter
Blake didn't share any details about the writing process, but he couldn't help but gush about the finished product. "I hesitate to brag on it too much but I really think that it's as good of a song as I've ever written in my life," the singer declared.
"As different as we are musically, we're a fan of the same type of songs. We have these playlists that we send each other that are stuff that we loved growing up and they're so similar, so I think it made it easy for us to collaborate," he told PEOPLE.
The country singer also called his girlfriend "the coolest girl in the world," before admitting that she can be quite intimidating.
"I'm intimidated by Gwen all the time," he joked. "Any time I take a step back and think, 'Wow, to me she's Gwen, but she's Gwen Stefani, you know what I mean? It's like a self check every now and then. Whoa, I'm hanging out with literally the coolest girl in the world and I get to hang out with her. Just having a meal with her sometimes, it's like, 'Whoa, that's her sitting up there!"
We can't get enough of these two, can you?!
Check out their sweet duet when Blake's album, "If I'm Honest," hits stores May 20.