Kate Hudson takes her birthday to a whole new level every year!
The actress, who turned 37 last week, celebrated the milestone with a joint "Hot Mess" bash with jewelry designer Jennifer Meyer and author Derek Blasberg.
The "Almost Famous" star looked like a sexy bride for her big night out, sporting a white tutu, crop top and traditional wedding veil. She even crimped her hair for the occasion and added white fishnet tights to tie her picture-perfect outfit together.
"It was some night," Kate wrote on Instagram with a sneak peek of her look. "Love you guys #NothingLikeAJointBday #AprilBabies #AnnualHotMessParty #WeddingEdition."
Rachel Zoe, Rosie Huntington-Whiteley, Erin and Sara Foster, Demi Moore, Gwyneth Paltrow, Chris Martin and many more were all on hand to celebrate their pals' birthdays.
Zoe shared a fun picture of Sara, Kate and Jennifer, writing, "No one does #hotmessbride better then these three @iamsarafoster @katehudson @jenmeyerjewelry #lovethesegirls #hbday #ustilllooksopretty XoRZ."
Meanwhile, Sara's sister, Erin, took to Instagram to post a silly snap with Oliver Hudson, which featured the the "Scream Queens" star sporting some ridiculous hair and chest tattoos while flaunting his tummy.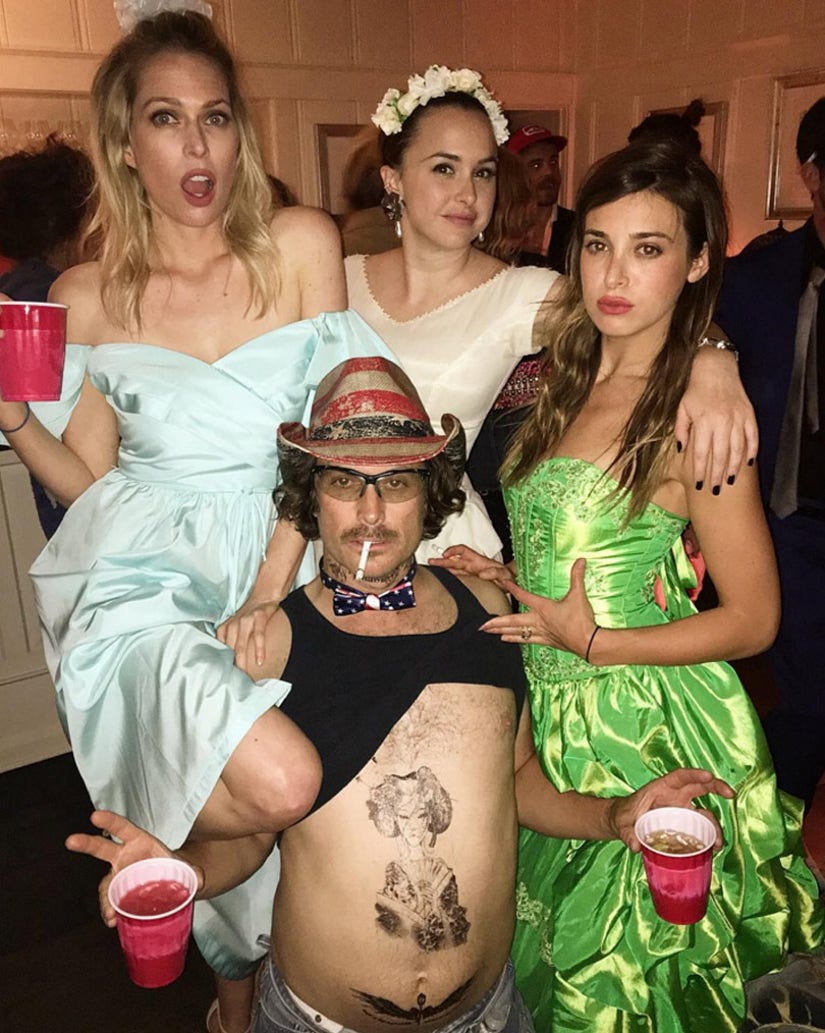 Instagram
"This marriage will never last," she captioned the cute candid.
This soiree looked the one hell of a party, right?!
For more of today's hottest headlines, check out the video below: