John Krasinski and Jenna Fischer, who played on on-screen couple on "The Office," reunited at his play, "Dry Powder," on Tuesday night in New York City.
"Sooooo….This rabid theater fan came to #DryPowder last night," the actor captioned the sweet selfie on Instagram.
In case you forgot, the pair's characters worked together and finally fell in love after three seasons of pining. They eventually married in season 6 and had two kids.
It seems Jenna is still smitten with her former costar!
"There is a real part of me that's Pam and a real part of him that's Jim. And those parts of us were genuinely in love with one another," she recently explained on "Watch What Happens Live." "But in real life we aren't totally Pam and totally Jim. So, in real life, we aren't the perfect match."
"It's a really complicated thing, but, I mean, he was like a type of spouse that I had for a long time. He was my partner," she continued. "We will always be close because of it."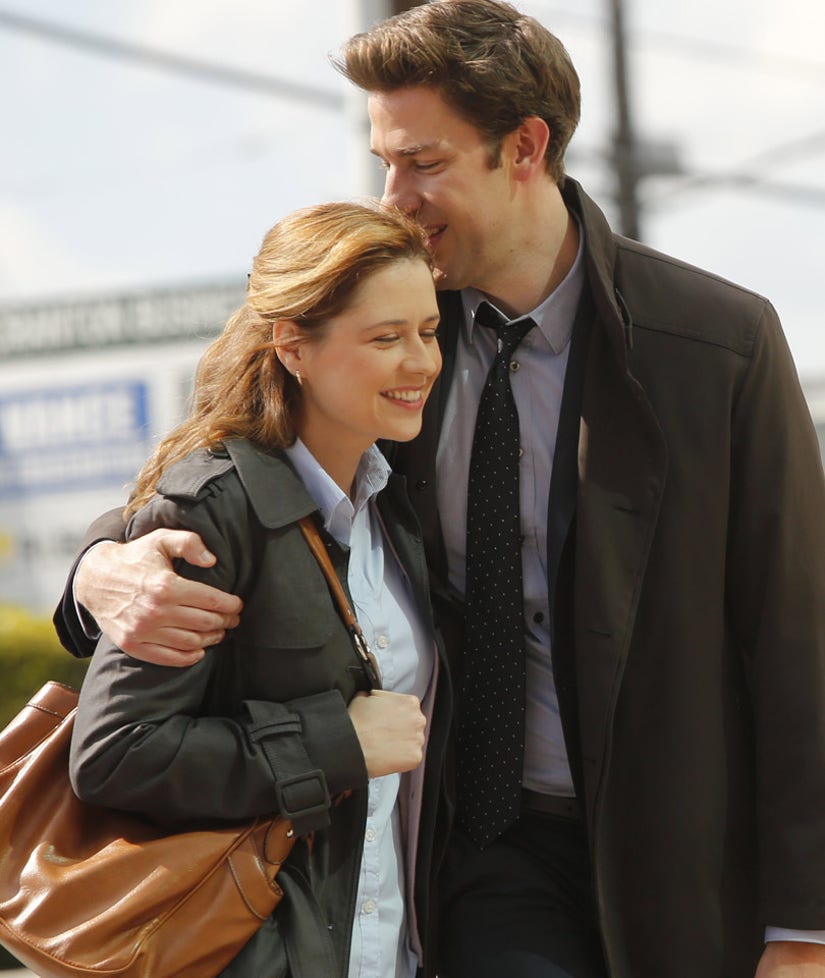 Getty
Despite the actress' confession, her on-screen love interest didn't feel the same.
"I think that was wildly misquoted or taken out of context. I'm sure she was trying to say something nice about how genuine that acting relationship was, of bringing a relationship that became popular onscreen," he told The Daily Beast when asked about his reaction to her comments.
"I think we both feel it's such an honor to be a part of that relationship," he added. "As far as how she was quotes about saying we were 'genuinely in love,' I think that was taken wildly out of context and I feel bad for her."