Who says you can't be friends with your exes?!
Kate Beckinsale hit the red carpet for her new movie, "Love & Friendship," on Tuesday in Los Angeles, where she was joined at the premiere by former partner Michael Sheen and his girlfriend Sarah Silverman.
The amicable exes looked like they were having a blast together, and posed for a few fun photos outside the screening.
Kate even greeted the comedienne with a huge hug, as Sheen was spotted smiling behind the ladies (below).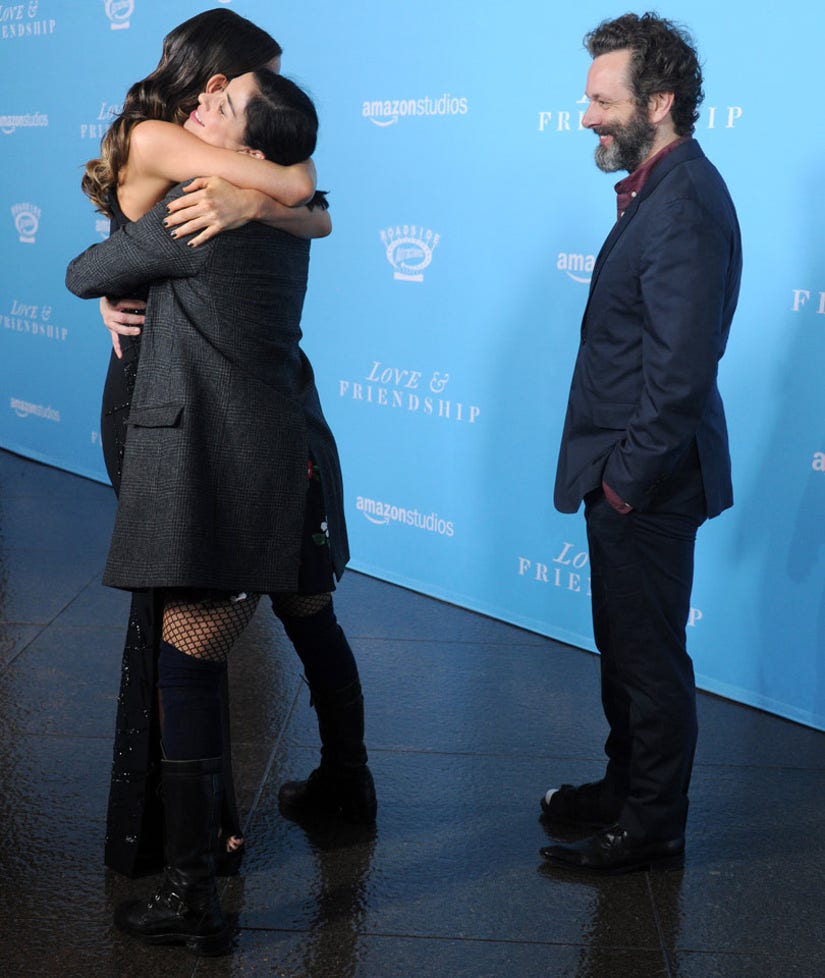 Getty
It's great to see that Kate and Michael -- who were together for 8 years but ended things in 2003 -- are still so close, especially since they share one daughter together, Lily, 17.
Since splitting, Kate went on to marry director Len Wisemen in 2004 ... but the pair divorced this past November after 11 years of marriage. Sheen dated Rachel McAdams, who he met on the set of "Midnight in Paris," but ended things with the actress in 2013. Michael and Silverman have been going strong since 2014.
We love that there's no bad blood between this trio!
What do you think about Kate and Sheen's red carpet reunion? Sound off below and check out the gallery above to see more surprising celebrity couples!