Nev Schulman's going to be a dad!
The "Catfish" star and girlfriend Laura Perlongo are expecting their first child together, a baby girl, and Nev revealed their baby's gender in a sweet Instagram post on Wednesday.
"IT'S A GIRL!" he posted with a photo of them from the doctor's office. "No words can capture the excitement and joy I feel about becoming a father. I am so in love with you @el_peego and thank you for giving me this incredible gift. You inspire and excite me every day."
In the essay, Laura remembers how they first found out she was expecting -- even though they had only been dating for seven months, long-distance ("with a break in August") -- but still decided to have the baby together.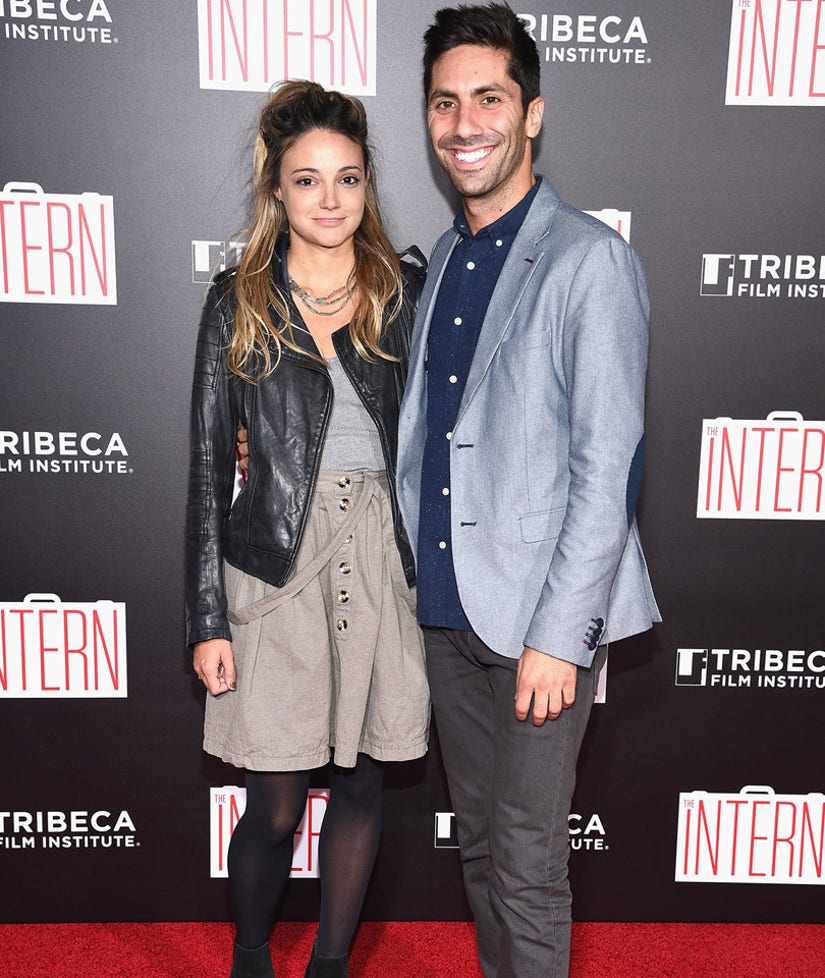 Getty
In Perlongo's blog, she reveals some extremely intimate details about her experience.
"I had taken a gummy with my boyfriend. Well, I guess first I had condom-less, birth control-free sex where the white stuff got inside the vaginal pocket, but a couple weeks later I ate marijuana in the form of candy. Being a timing expert, halfway into a giggly game of cards, I went to the bathroom for my pre-menstrual pregnancy test ritual," she writes. "Like most girls not on birth control, every month there is a day or two where I confuse normal PMS with 'definitely pregnant.' So there I sat, waiting for menstrual reassurance next to my favorite lil digital sand timer, tapping cheerfully through stories on Snapchat. Tip tap tippy two…[lines]."
Laura told Nev and they decided to keep the baby, even though it sounds like the decision didn't come easy.
"After a few teary-eyed nights in an empty bathtub, I had made up my mind," she continues. "Ultimately I didn't believe I should deprive myself of a much-wanted experience because of stereotypical perceptions of what motherhood was supposed to look like. We can do it our way. Right? Nev and I. Other couples. Other moms. Our generation. Right? Yeah!"
Aside from some criticism, it sounds like the pair made the right decision for them. "To make a long letter short, Nev and I certainly have no idea what we're doing, we just know we're doing something we want to be doing," she concludes. "Hopefully we don't suck at it or turn into know-it-all zombies. Mainly we're just really happy and excited."
Hopefully Laura will document her pregnancy for us too!
What do you think about the couple's baby news? Sound off below and check out the gallery above to see more expecting stars!