Colin Farrell proved that he would do just about anything to nail a role.
In his new movie, "The Lobster," the actor packed on 45 pounds in two months to play a man who must find love within 45 days or he'll be turned into an animal of his choice -- a lobster.
While fans may think it's fun to indulge on junk food all day, Farrell admitted he got creative to make sure he was taking in over 4,000 calories per meal.
"I was wondering, 'How is he doing it? How is he doing it so fast?' and then he's like he's like, 'I just eat Haagen-Dazs or ice cream or whatever,'" his costar, John C. Reilly, told ET. "I was like, 'But how can you eat that much ice cream in a day without getting a freeze headache?' And without missing a beat, he was like, 'Oh, I just warm it up and just drink it.'"
That's right, Colin started heating up his frozen treats to get it down faster!
"In the microwave," Farrell explained. "I was always a better drinker than an eater so I just applied that rule!"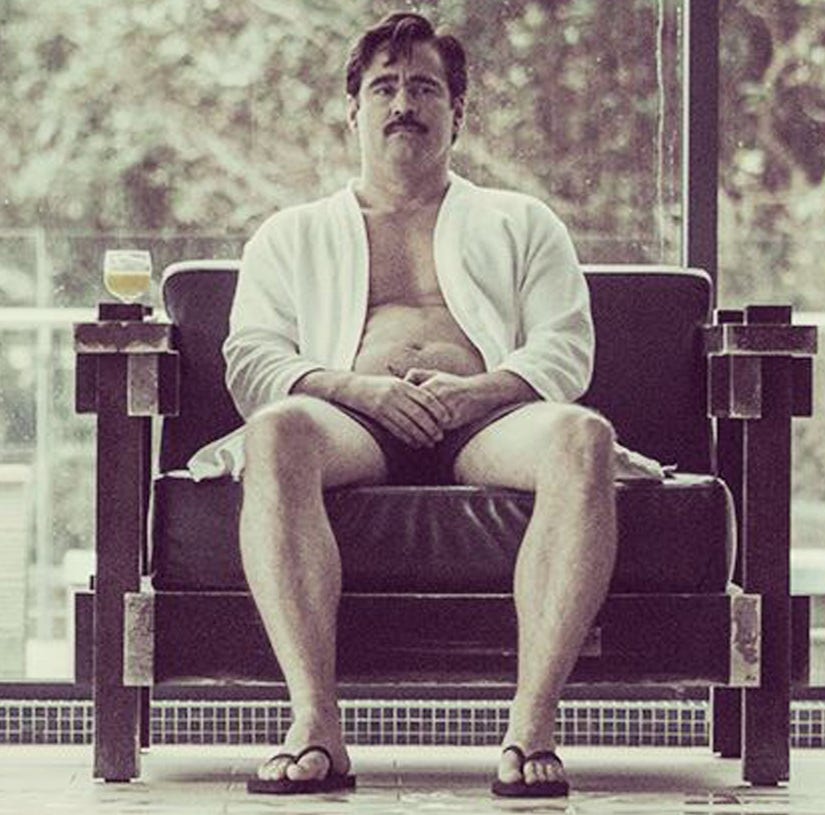 Facebook
Not only did he gorge himself on sweets, but he also stopped exercising -- or moving -- all together. He joked that he even asked his sister for "piggyback rides" to avoid expending any energy.
The Irish hunk quickly snapped back into shape after filming, but it came at a cost.
"I dropped the weight so quickly just by starving and working out," he explained.
See him in action when "The Lobster" hits theaters Friday.