Kelly Ripa is sharing her side of the story!
Though Ripa and Strahan will be officially parting ways on Friday, after four years together on the show, it sounds like Kelly is beginning to recover from the betrayal.
"There's a part of me that can say, 'Okay, I understand. This may have been an oversight,'" Ripa said of being "blindsided."
"And again, after 26 years, at this point we are like a family. And sometimes when you are so comfortable with somebody, you may not give them the same consideration as somebody you're not as comfortable with – a certain formality falls away," she added.
Sources close to the publication likewise said Ripa felt "betrayed and so hurt" by the way Michael's exit was handled by ABC executives.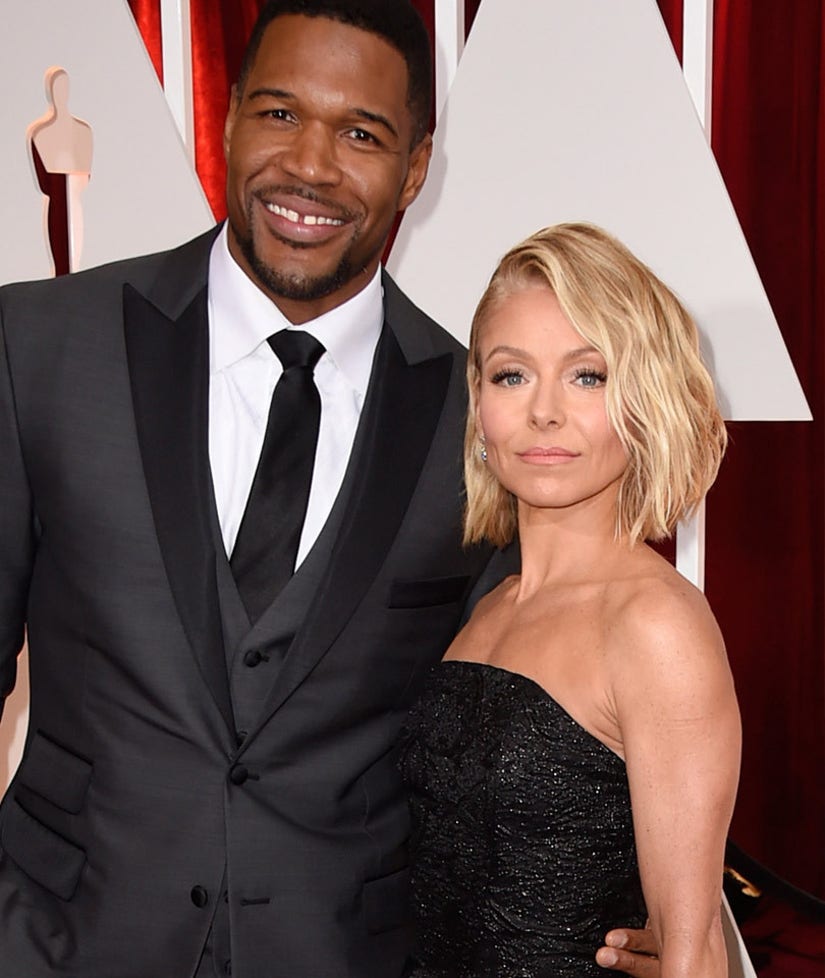 Getty
"I think that all people are deserving of fair treatment in the work place. People deserve respect," she declared. "People should be treated equally and with dignity."
"I think that requires a certain amount of empathy on a level," she continued. "When you're dealing with big business, it's easy to forget that you're dealing with people and that people have feelings. It's easy to just look at it like a business unit, a unit, a unit."
Nevertheless, it doesn't sound like Kelly is holding any grudges about the way the situation has been handled.
"I'm not dealing with monsters. I don't think of anybody as a monster or out to get me," she revealed. "But sometimes stability and dependability can be misinterpreted as passive. Like, 'Oh, we don't have to worry about her, she's fine. She's fine.' "
"And I am fine, but I need assurances that we're all going to be fine," she concluded.
What do you think about Ripa's candid comments? Sound off below and check out the gallery above to see more celebrity feuds!