Charlize Theron and ex-boyfriend Sean Penn kept their distance during a photocall for their upcoming movie, "The Last Face," on Friday in Cannes.
The actress plays a globe-trotting physician and activist in the war-torn political drama, which was directed by Penn.
This is the first time we've seen the former couple together since they split last summer -- and judging by where they decided to stand, it doesn't look like they're on the best terms.
When the pair called it quits, there were rumors that Charlize had "ghosted" the Oscar winner – meaning she'd simply stopped responding to his calls.
"There is a need to sensationalize things," she told WSJ Magazine back in April. "When you leave a relationship there has to be some f--king crazy story or some crazy drama. And the f--king ghosting thing, like literally, I still don't even know what it is. It's just its own beast."
"We were in a relationship and then it didn't work anymore," she added. "And we both decided to separate. That's it."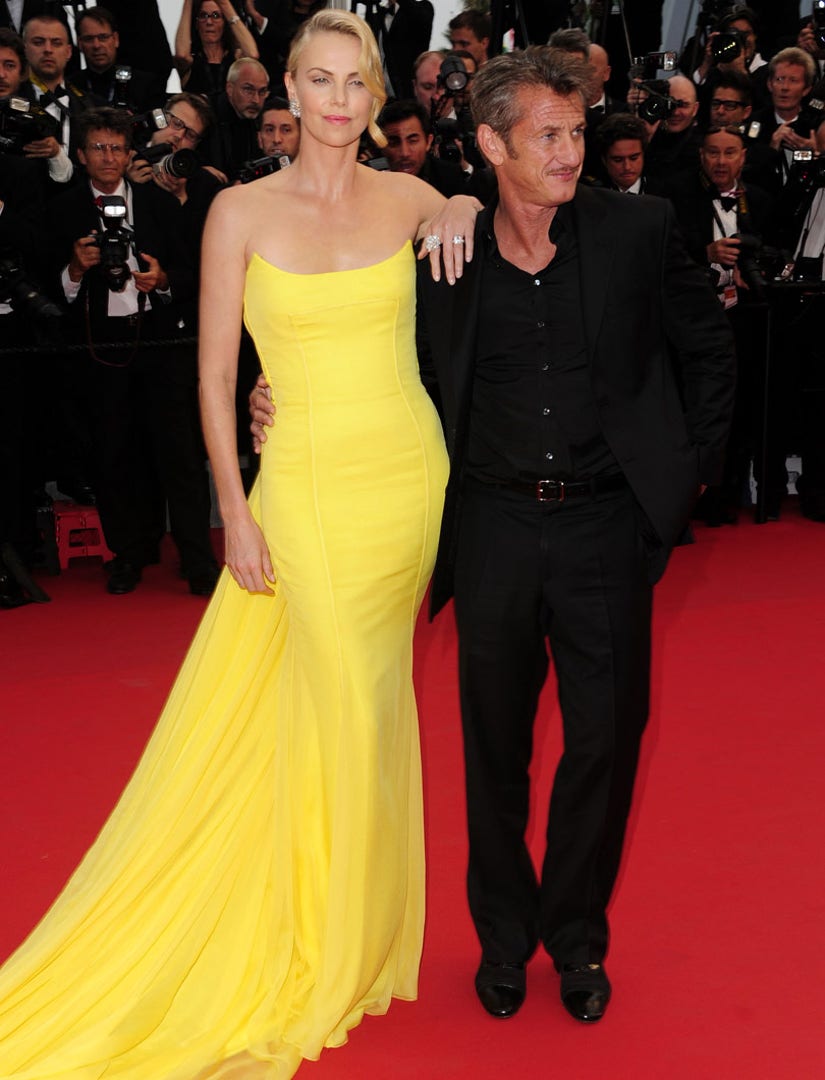 Getty
The "Mad Max: Fury Road" beauty also addressed reports that "The Gunman" star was considering adopting her son, Jackson.
"We were very, very new in a relationship. The stories saying that Sean was going to adopt Jackson and all of that were not true," she declared. "It's not something that happens in 18 months. You can't do that to a child. So there was an understanding that I was a single mom with a very young boy who I had to put in a situation where he understood that Mommy dates but that he does not have a father, you know what I mean? You have to be very careful and very honest about that stuff. And Sean was great with all of that."
Despite her claims that their romance ended amicably, these photos seem to suggest otherwise, right?!