Taylor Swift just made one already memorable day even more unforgettable for Max Singer and Kenya Smith.
The singer surprised the couple on Saturday night at their wedding, after Max's sister, Ali, reached out to Swift to try and get her to show up.
According to PEOPLE, Ali wrote to Taylor a couple months ago, after their mother passed away. She explained how Max and Kenya had a ceremony in the hospital, so she could be a part of his big day. According to Ali, Max -- the superfan of the duo -- and their late mother danced to "Blank Space" for their mother-son dance in the hospital.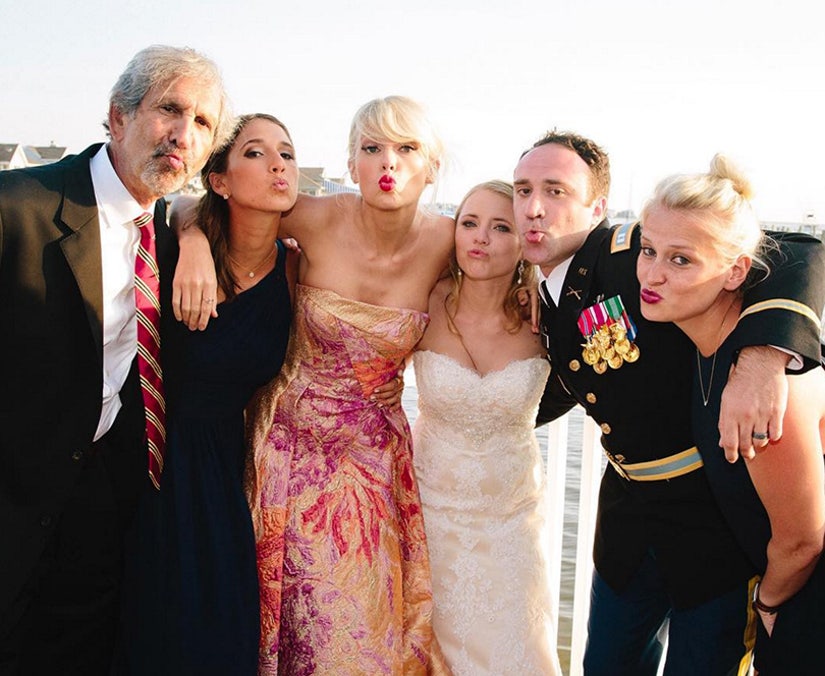 Instagram
After some secret coordinating, Swifty came through -- and surprised everyone at the event in Brant Beach, New Jersey.
Taylor even performed "Blank Space" for the crowd, at one point telling them to "sing along."
Her appearance at the wedding comes just days after her split from boyfriend of 15 months, Calvin Harris -- but it looked like she was in great spirits!
For more of today's hottest headlines, check out the video below: