Lindsay Lohan just brought us back in time!
The actress brought her Instagram followers on a trip down memory lane over the weekend in London, when she shared a snap in front of one of the homes from "The Parent Trap."
In the pic, Lilo sported a huge grin as she stood in front of the house in a white blouse, torn jeans, suede shoes and sunnies.
The only difference eagle eyed fans could spot about her on-screen home was the address, which is 23 in the pic but "was 7 in the movie," according to Lindsay.
In case you're not familiar with the flick, the now-29-year-old star played twins Hallie Parker and Annie James. She even had to nail a British accent for the joint role!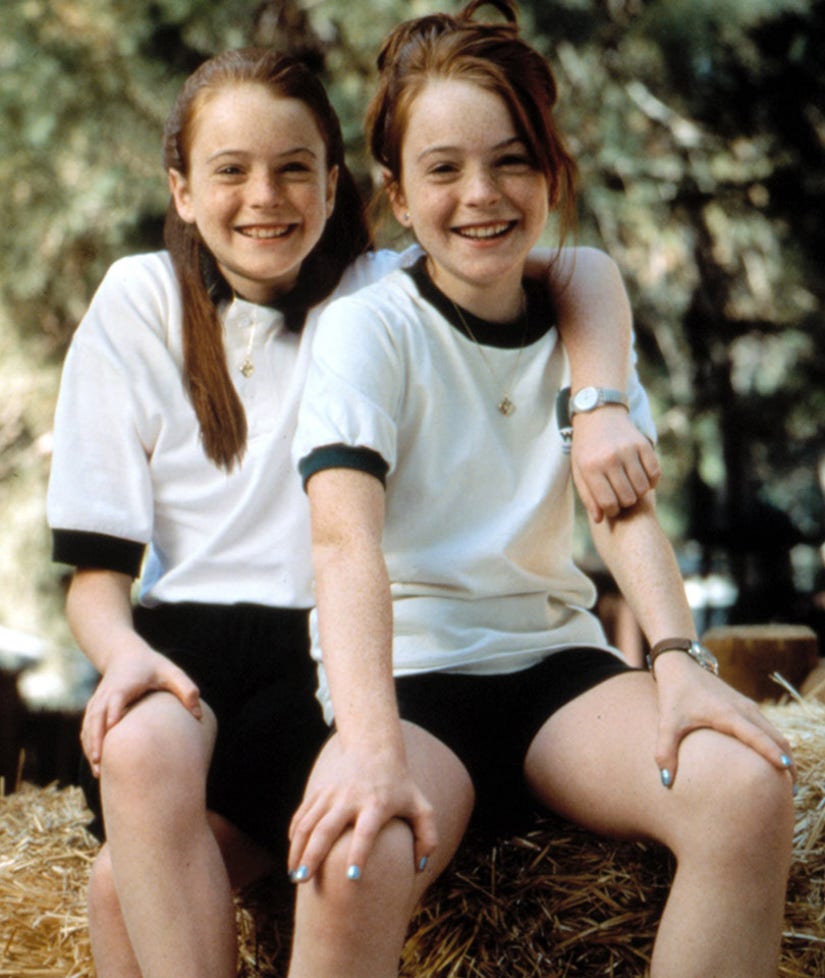 Everett Collection
When Lohan isn't looking back at her past, she's focusing on her future with fiance Egor Tarabasov.
"I haven't known Egor for that long," she recently told The Sun. "We've been together for about seven months. He is a great guy. I met him in the summer. I'm really happy."
Lindsay may be loving life with her new beau, but it was her move to London that helped her get over her troubled past.
"That's the one thing in America they always have done with me. If I have ever been linked to someone, they always say, 'This guy is so good for Lindsay. Look at how he has changed her.' I am just like, 'F--k you,' because I have done this for me," she declared. "I take care of myself and then they just set it up to fail. The smartest thing I have done for myself is making the move to London I came to London by myself. Being here is such a big deal. I didn't have anyone here at first."
"The people who I used to hang out with are waking up at 5 a.m. Now I wake up at 9 a.m. I have more self-control," she continued. "I got into meditation. I don't feel the pressure that I used to feel. Ten years of my life was wasted because of me being made an example of. Once I finished with that my hands were clean and I said, 'Right. I'm going to go and take care of me.'"
For more of today's hottest headlines, check out the video below: