The drama is just getting started on "Rich Kids of Beverly Hills."
On Sunday night's episode of the E! reality show, Dorothy Wang finally sat down with new cast member Bianca Espada to hash things out following an explosive trip to Vegas.
The pair had a falling out following Dorothy's birthday bash in Sin City, after Bianca brought her own security and was confronted by the 28-year-old b-day girl. The fashion blogger accused Dorothy of being "jealous" and even called her a "monster."
toofab's Candice Brock sat down with Dorothy to get her side of the story -- and it sounds like the feud is far from over between the two!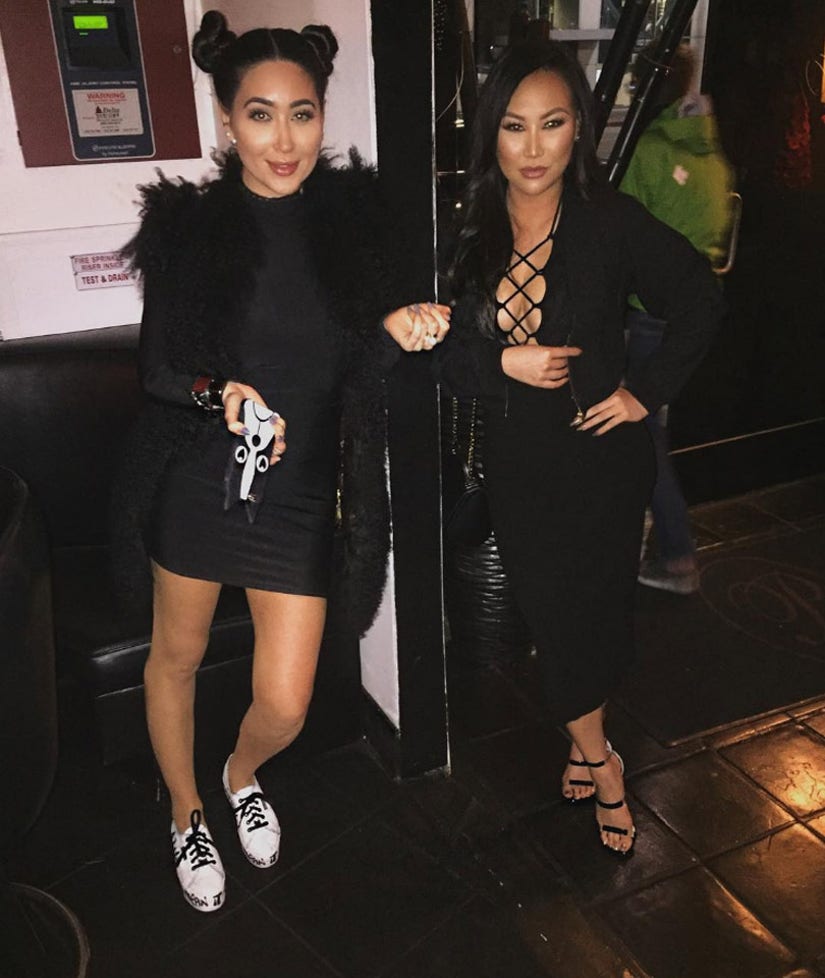 Instagram
"Vegas was the first time I ever got into a conflict with Bianca at all," she tells toofab. "We've always just had fun together. It was very light and fluffy, so I've never seen how she reacts to conflict. When I saw how she reacted to conflict and how she immediately accused me of being jealous and all this stuff, I was like, 'Who is this girl?' I just saw a lot to her that I didn't realize."
"When we sat down I was honestly ready to tell her, 'I really don't need someone like you in my life. I've seen more to you than I really need to,' but she does end up throwing a curve ball at me," Wang adds.
We got a look at that moment during their meet up last night, where Bianca revealed the nasty (and racial) slur Morgan Stewart has been calling her behind her back!
While Wang was still part of Morgan's wedding, she admitted that the incident took a toll on their friendship.
"We went through a really rough time, Morgan and I," Dorothy said. "You can see kind of how I went through and dealt with everything, how we dealt with everything in the next couple episodes. That was a really rough time in our relationship and I think that Morgan knows what she said was wrong and in no way was OK, but at some point you have to be able to forgive people and move on."
Watch the interview above to see what Dorothy had to say about Bianca's motives.
Be sure to catch "Rich Kids of Beverly Hills" on Sundays at 10 PM on E!