Anna Kournikova celebrated her 35th boyfriend with her longtime love Enrique Iglesias and her little brother Allan on Thursday.
In the cute candid, the tennis pro cuddles up to the "Tonight" singer with her baby bro by his side. She simply captioned the sweet Instagram snapshot with a heart, smiley face and balloon emojis.
The extremely private couple have been dating since 2001. While there's been no official word on whether or not they secretly got married, Anna has been seen sporting a giant yellow diamond (below) on her ring finger.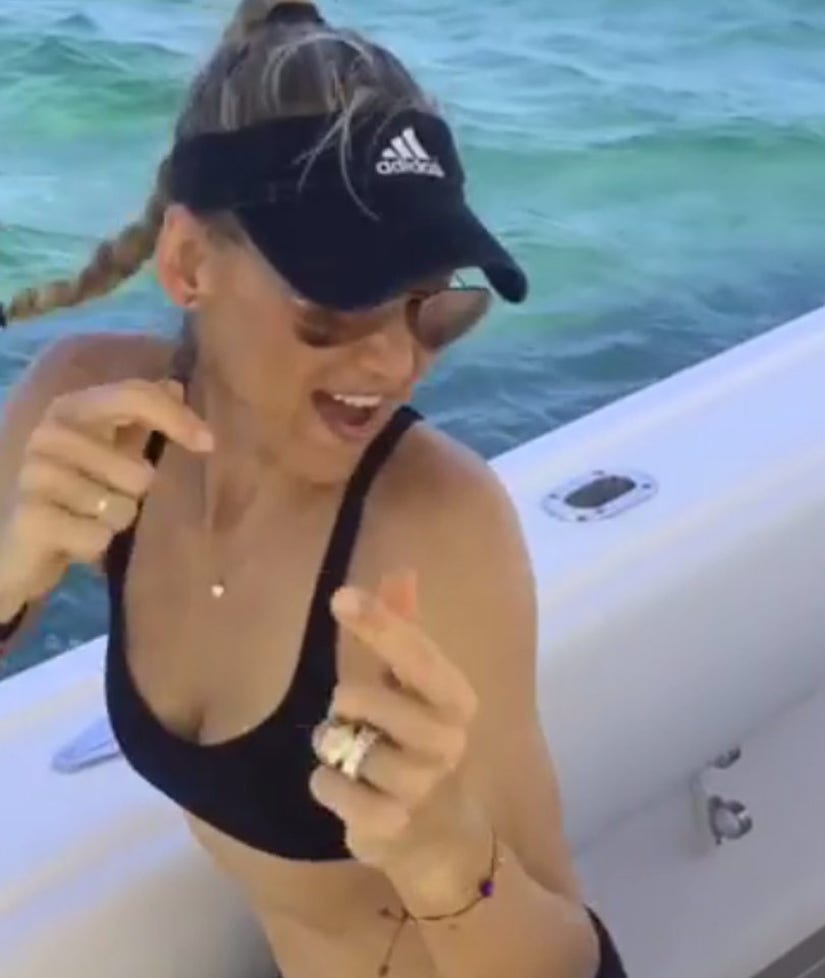 Instagram
Though the 41-year-old introduced Kournikova as his wife before -- calling her so during a concert in Russia back in 2011 -- the singer told Parade magazine it was just meant to be a sweet gesture.
"It was just meant to be sweet in the moment," he said during an interview in 2012. "I honestly didn't mean to confuse people. I thought it'd be easier for the audience to understand than if I said 'my girl.'"
Enrique likewise shared his thoughts on marriage ... revealing he doesn't think the title makes much of a difference in relationships.
"I've never really thought marriage would make a difference. Maybe it's because I come from divorced parents, but I don't think you love someone more because of a piece of paper," he explained. "And nowadays, it's not taboo to have kids and not be married. What makes a difference is that you're a good parent, period."
What do you think about Anna's new photo? Sound off below and check out the gallery above to see more long-lasting celebrity couples!