Kelly Clarkson is a multi-genre artist!
The "American Idol" alum took to Twitter on Friday to share some really big news: She's making a soul record!
The "Stronger" singer followed up the tweet with a cute Instagram pic of her and her team celebrating Clarkson's new musical endeavor.
"Here we go, @AtlanticRecords! Cheers!" she captioned the group shot (below).
Kelly was previously signed to RCA from her 2002 stint on "American Idol," but the agreement finally came to an end last year with the release of "Piece By Piece."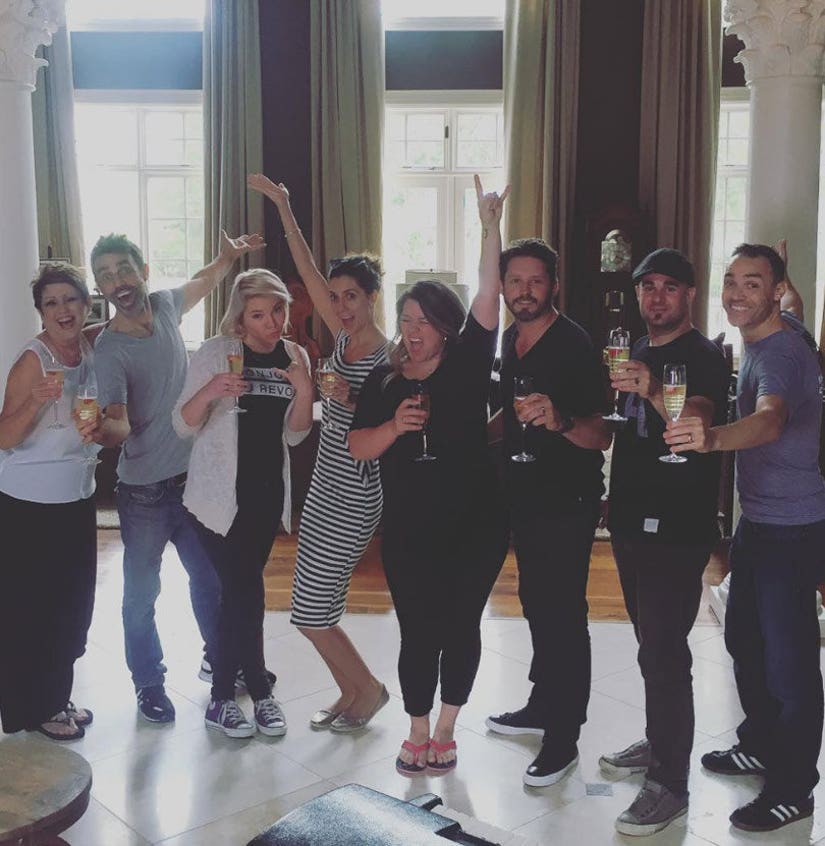 Instagram
"What's cool about Atlantic, too, is that they love every part of my personality," she said. "I love the country side of me and I love the Broadway side of me and I love the pop-side of me and the soulful-side of me, and they're really down to make whatever record I'm into which I'm super excited about."
"We are thrilled to welcome Kelly Clarkson into the Atlantic family," Atlantic's Craig Kallman and Julie Greenwald said in a statement. "She is one of the greatest artists of our generation, a musical icon with an extraordinary, soul-inspired voice that has captivated millions of fans around the world. We are honored to be partnering with Kelly as she embarks on this exciting new phase of her record-breaking career."
For Kelly's first project with the label, she'll be releasing a slew of soulful covers of other Atlantic artists' hit singles -- from Radiohead's "Creep" to Etta James' "I'd Rather Go Blind." You can download them now for free on her official website.
What do you think about Kelly's big news? Sound off below and check out the gallery above to see more reality stars today!