Sara and Erin Foster are standing up for their dad David Foster!
The sisters appeared on Jenny McCarthy's Sirius XM radio show on Wednesday, where they dished about the music mogul's split from the "Real Housewives of Beverly Hills" star last December.
"To be honest with you, our loyalty is to our dad, he's a really good guy," Sara, 25, told McCarthy. "To watch him get dragged into some disgusting bulls--t, Daily Mail, social media scandal -- all lies -- and for no one to come to his defense, it was unfortunate."
"Let me tell you something," she added. "[My dad] will give the shirt off his back to you, to you, to you. To anyone in this room."
David received a ton of flak after he and Hadid filed for divorce in December. Yolanda likewise alluded that her ailing health (she's been battling Lyme disease) was a major point of contention in their relationship.
"Well, chronic long-term illness is extremely challenging," Yolanda told Andy Cohen about their divorce. "Not only for the person sick, but also for the caregiver. It for sure changed the dynamic of our relationship."
"We don't comment to our friends on Yolanda's health," the "Barely Famous" star explained. "It's not for us to comment on, only she knows her journey, but what I will say is, if you're capable of continuing to be on a reality show, you're not dying -- let's be honest."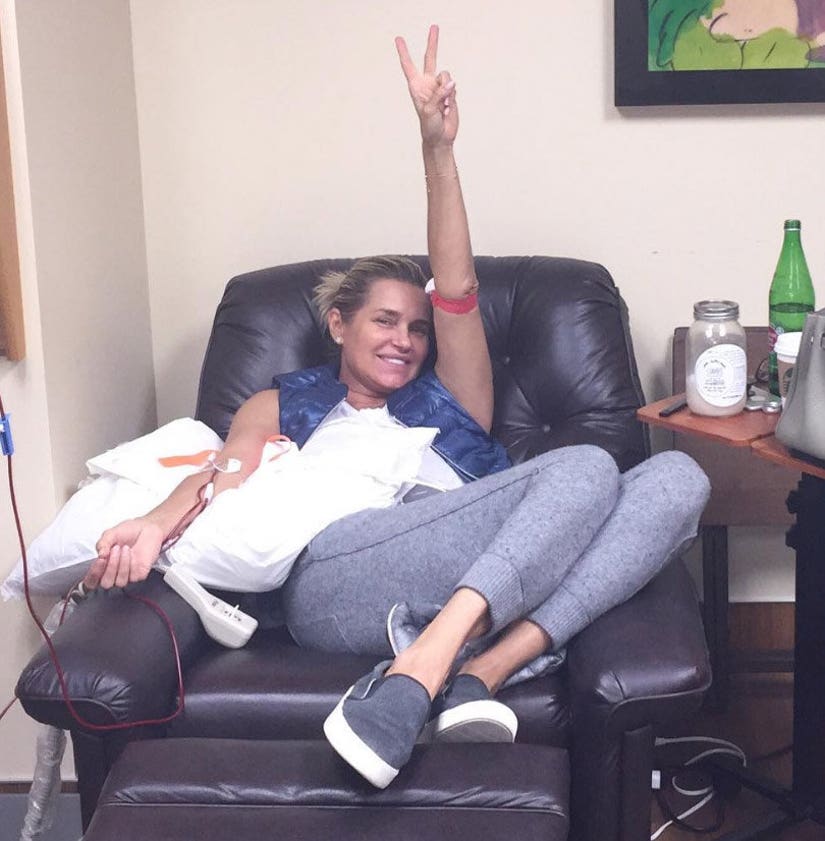 Instagram
Hadid has openly documented her battle with the disease on social media and on the hit Bravo series, before saying goodbye to the "Housewives" franchise in June.
"I know sick people," Sara explained. "I've been to Children's Hospital. I've seen children who are f--king dying, so it's not easy for me."
"We are not doctors, we have no idea what goes on, and we don't wish anyone ill will of any kind," Sara's 33-year-old sister Erin said. "However, I think that from everyone's experience, if anyone who has known someone who is very sick, who has cancer, who is in their last year of life, the only thing that person gives a s--t about is getting through the day and being treated normally."
"No one wants everyone to know how sick they are and everyone to see how much they are struggling," Erin declared. "And when that seems to be the focus, of making sure everyone sees how sick you are, that's just confusing to someone that is trying to be supportive."
What do you think about the Foster sisters' candid comments? Sound off below and check out the gallery above to see more stunning celebrity offspring!