Kim Kardashian claims her hot bod is the real deal in Fergie's "M.I.L.F.$" music video.
The "Keeping Up With the Kardashians" star took to Snapchat to address online accusations that her waist was Photoshopped to looked smaller in the incredibly sexy clip.
"F--kYoPhotoShop #CorsetLife M.I.L.F.$," she captioned some behind-the-scenes footage from the video.
In the video, the mother-of-two is wearing a tight white "Got Milf?" tee and high-waisted acid wash denim shorts that seem to have a corset sewn into them.
We have to admit -- Kim's waist looks tiny, especially since she welcomed son Saint just seven months ago!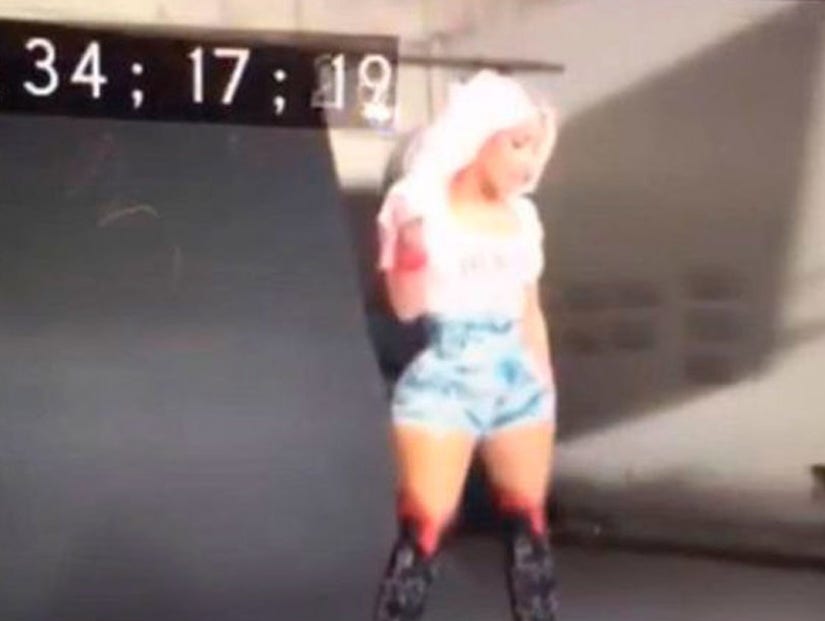 SnapChat
Mrs. Kanye West makes a few sexy cameos in Ferie's star-studded new video. One scene shows the new mom drenching herself in milk as she sports a nude bra. Check out the super sexy clip below!
This isn't the first time that Kim has been under fire for "enhancing" her looks. She recently addressed claims that she was wearing butt pads to perk up her famous derriere at Khloe Kardashian's birthday bash at Dave and Buster's last week.
"I don't wear butt pads," she said on her app. "At this point, I think everyone has seen my butt naked and knows I don't need them, LOL!"
What do you think of Kim's Photoshop response? Sound off below.