Mila Kunis isn't afraid to go au natural -- and we can see why.
The actress goes without makeup on the cover of the August issue of Glamour, where she shows off her stunning face in nothing but serum, eye cream and lip balm.
Can you believe she woke up like this?!
While most Hollywood A-listers wouldn't be caught dead without mascara, it seems the "Bad Moms" star is used to being bare-faced.
"I don't wear makeup," she tells the mag. "I don't wash my hair every day. It's not something that I associate with myself. I commend women who wake up 30, 40 minutes early to put on eyeliner. I think it's beautiful. I'm just not that person."
And though the 32-year-old star is clearly comfortable with stripping her face of makeup, would she ever ditch her clothes for a nude selfie?
"If you have a great body, go for it!" she says in a behind-the-scenes video from the shoot. "I don't care!"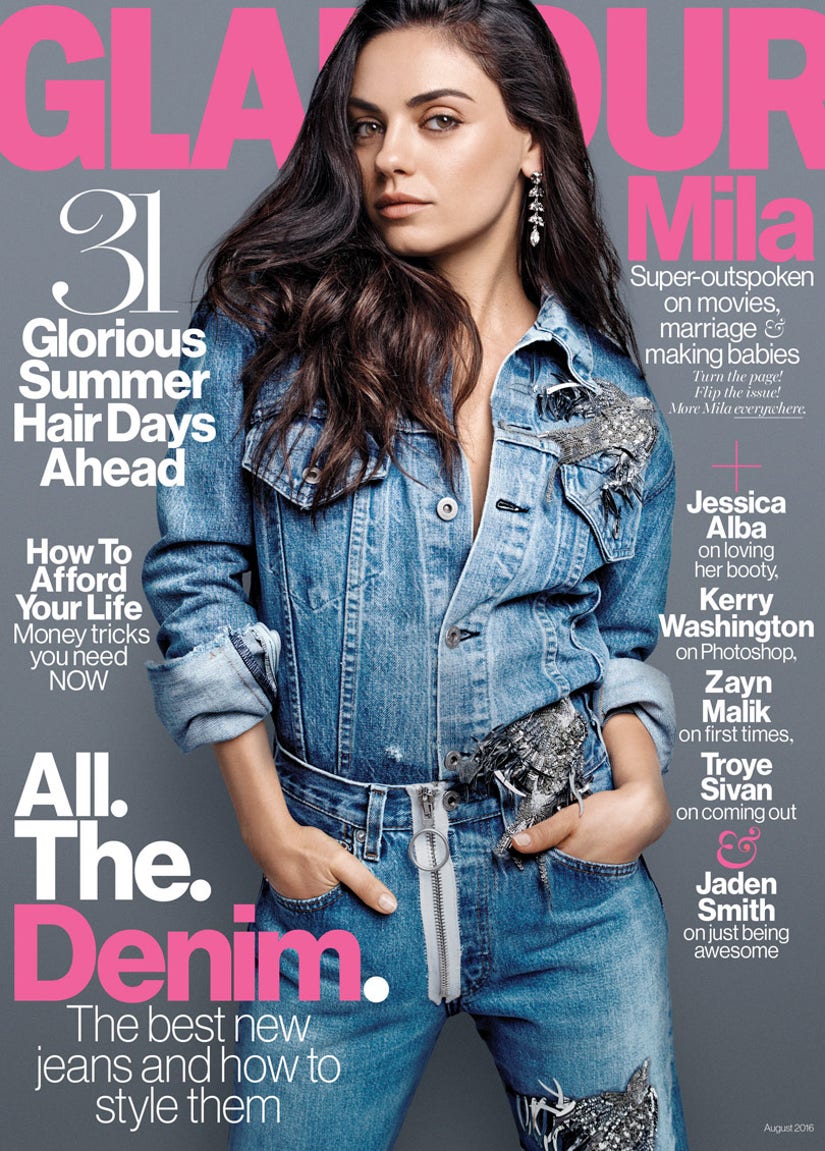 Steven Pan for Glamour
One thing she's definitely against is Photoshop. "I hate it," she declares. "There was a company that I did a photo shoot for once that manipulated the photo so much, I was like, 'That's not even me.' Like, what's the point? You wanted my name, and then you wanted the version of me that I'm not. I absolutely hate it."
Mila says she isn't opposed to a little help, but nothing that changes the way she actually looks. "Now, do I sometimes want them to depuff my eyes? Help me out with a little bit of lighting," she admits. "But do I want them to stretch my legs, thin out my waist, curve my hips, elongate my neck, blah, blah, blah? No."
The "That '70's Show" alum is definitely confident, which is something that has helped in her relationship with husband Ashton Kutcher. In fact, the brunette beauty says he knows everything about her.
"There's nothing we don't know about each other because we've known each other for so long: the ugly, the bad, the good," she says. "We can't bulls--t each other. I literally can't lie to him. He can call me out on everything, and I can do the same, because there's nothing about the other person's face that we don't know. We know when they're acting, thus we know when they're lying."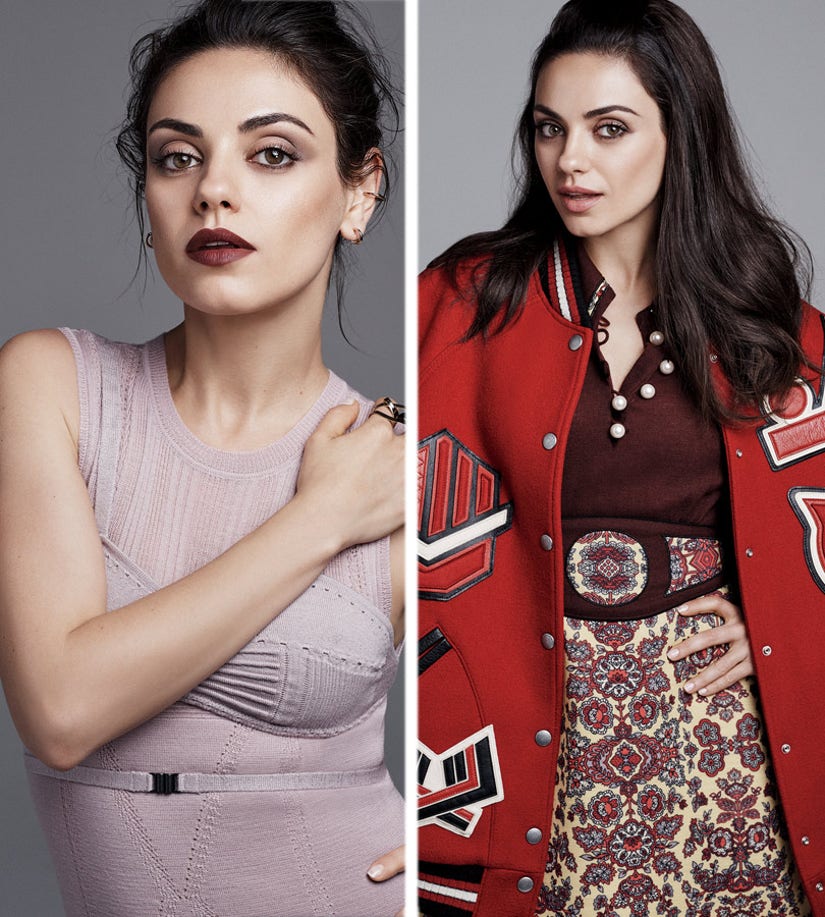 Steven Pan for Glamour
The couple is expanding their brood yet again -- Kunis is pregnant with her second child. She says it's her family that has gotten her through the ups and downs of motherhood. "I have an amazing, amazing support system in my house, meaning my husband who's incredible!"
As for what she's learned about children so far? "Children are f--king crazy," she jokes. "They're also suicidal. Like, at the park, certain jungle gyms have an opening for older kids to jump out of. She's 19 months; she can't jump. She just walks off it as if she's on a pirate ship."
"Another important thing to learn is that kids have a personality that has nothing to do with you," she reveals. "I have a really sweet daughter. She wants to hug all the other kids. I didn't teach her to be sweet. It has nothing to do with me. I've realized you can control only so much."
For more of Mila's interview, check out the new issue of Glamour, on newsstands July 12.