Kristen Bell's thankful for all of her support.
The "Bad Moms" star appears in the new issue of Redbook magazine, where she opens up about her battle with depression, her relationship with hubby Dax Shepard and the importance of being "real" on social media.
"It didn't occur to me that I would help anybody," she tells the mag. "Also, I didn't expect to be so moved by people's comments on social media about how they had been prescribed medication and never wanted to take it until now because it finally didn't feel shameful. You're labeled as a failure if you can't kick depression. That's bulls--t. You would never deny a diabetic his insulin and go, 'Why can't you process sugar on your own?'"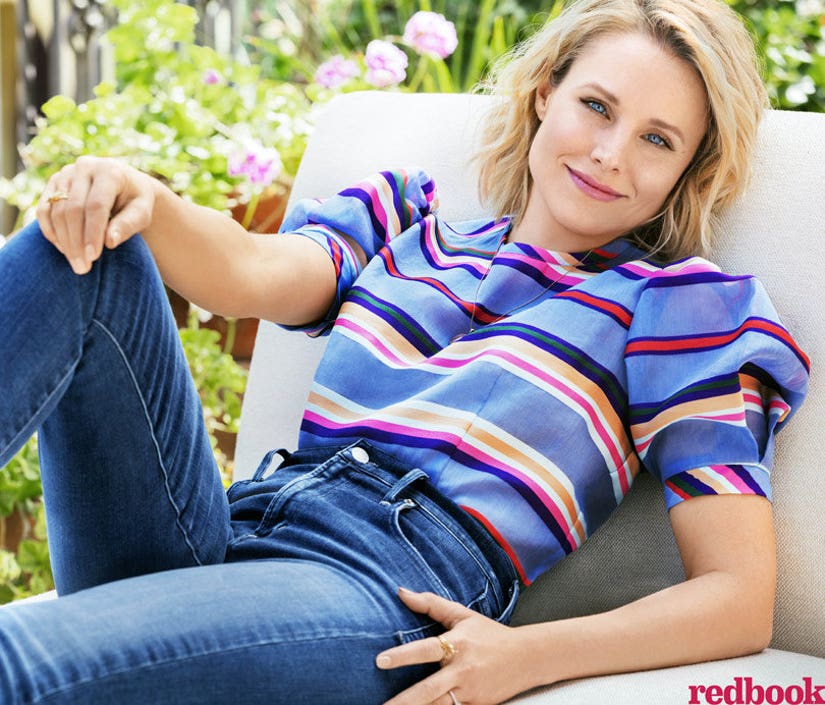 Alexei Hay
Bell also opens up about her hubby, and reveals how he forced her to "get her act together" in order to keep him.
"We fought a lot and I loved a dramatic exit," she says of their relationship early on. "It I could slam a door, I felt so powerful. If I could get in my car and screech away, it was even better... He said to me, 'If we have an issue, you can't leave. We're going to talk or I'm not going to do this with you.' I loved him so much that I was like, I better get my act together."
Nevertheless, it sounds like the comedians have a pretty healthy and hilarious relationship. For example, even when Dax is feeling a little jealous, he manages to keep it pretty lighthearted.
"Every now and again, but he layers it in comedy," she says of the times he gets a little too protective. "When I get ready for a red-carpet event, he'll say, 'Don't get too confident tonight and think of leaving me!' I'm like, 'You're lucky that nobody at this party is going to be as interesting as you are!"
And when it comes to the "Forgetting Sarah Marshall" star's views on social media, she says it's best to keep it real.
"In the age of social media, when you can edit your life in beautiful pictures, it's important to remind moms that all of us are wearing yogurt and all of our hands smell like urine," she says. "When you present an unrealistic idea of perfection to people, it's not fair."
What do you think of the 35-year-old's candid comments? Sound off below and check out the gallery above to see more sexy stars!