Ireland Baldwin is taking it all off!
The 20-year-old daughter of Alec Baldwin and Kim Basinger goes completely naked in Issue 11 of Treats! Magazine -- and wow, she looks H-O-T.
In the pics, shot by photographer Arthur Belebeau, the model shows off her killer bod in nothing but a pair of silver sparkling stilettos and a matching collar and arm bands. The magazine cleverly covers up her breasts with the letter "t."
Another sultry shot shows Baldwin wearing high-waisted white briefs and a silver statement necklace (as if anyone is looking at her accessories!)
"Treats! is sexy!" Ireland says of her decision to pose for the magazine. "I've never really gotten to be that sexy before."
It's obvious that the young beauty inherited her mother's good genes -- doesn't she look just like her in these pics?!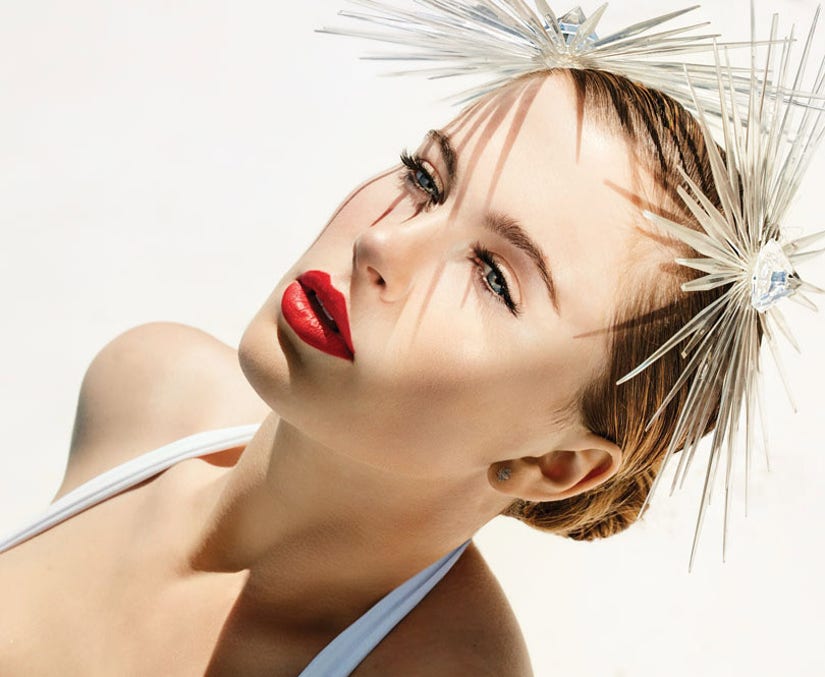 Arthur Belebeau for Treats!
When the magazine asked the model about her thought's on her mom's racy performance in 1986's "9 1/2 Weeks," Baldwin admits that she was "old enough at that point to appreciate it artistically [when she saw it]."
It seems the blonde bombshell also gets inspiration from some other model muses. "Karlie Kloss as a modern day business woman and intellect," she declares. "Naomi Campbell for her style and attitude on the catwalk [and] Irina Shayk because she's so sexy and poised."
Pick up Issue 11 of Treats! Magazine on newsstands July 20.