Miranda Lambert and Anderson East are still going strong!
The country singer took to Instagram to share a sweet snapshot with her beau to celebrate his birthday. In the pic, she was snapped planting a big smooch on her man in front of some fellow musicians.
"Happy Birthday to my favorite 'Bama' boy! @andersoneast ❤️ :@bfluke #candidkisses #withtheband #tourlove #rolltide #&erson #TexasBama," Lambert captioned the cute candid.
The "Little Red Wagon" singer is usually shy about showing PDA, but it looks like she couldn't resist sharing this special moment.
"I really believe in leaving some mystery," she recently told Entertainment Weekly. "I don't need to know what everybody's doing all the time—especially with heroes of mine."
The singer also said she was "horrible at all of [social media]," adding, "To think of something clever or make sure you spell something right...I always have 14 people read it because I'm worried about all of it."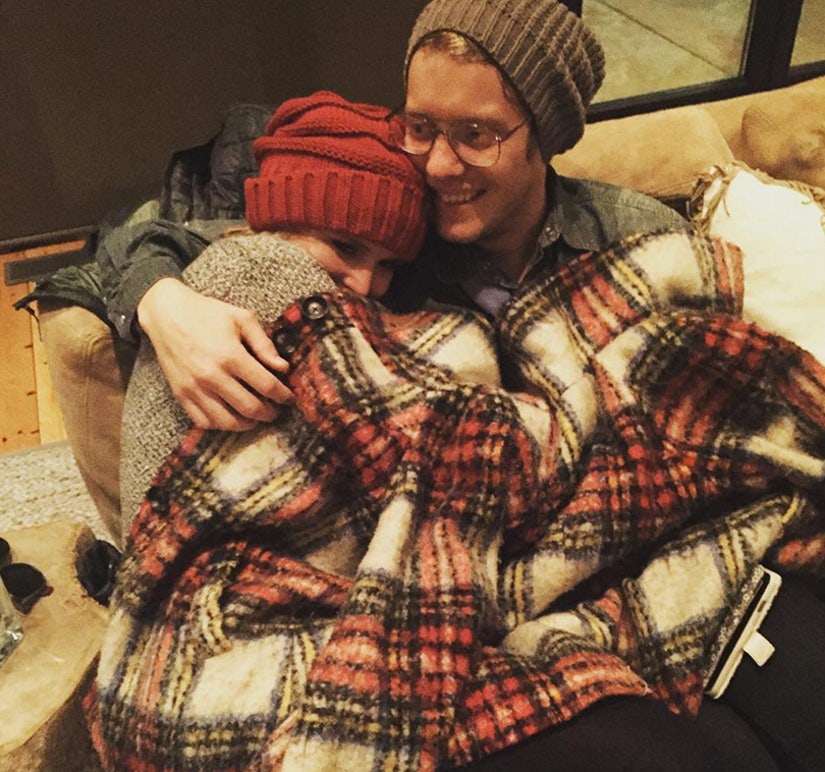 Instagram
Lambert and East started dating late last year after her very public split from Blake Shelton. They made their relationship "Instagram official" on New Year's Day, when she shared a photo of them getting cozy under a blanket.
Anderson recently revealed how the two of them met. "Randomly enough, she came to one of my shows," he told CBS Radio. When he was asked if they're writing together, he said, "We sit around and pick, sing old country songs."
Waiting for your permission to load the Instagram Media.
Speaking of new music, Lambert dropped her new track, "Vice," this afternoon.
"I just hope that everybody who hears it, can kind of feel like they're not on an island. That we all have things in our life that aren't necessarily pleasant to talk about," Miranda explains in the Instagram video above. "This song is about as honest as you can get about emotions, and letting raw emotions live where they live until you move onto a happier place."
"It's kind of the cycle of life," she adds. "We can't all be sunshine and roses everyday and sometimes when we're not, we find things that make us feel better at the moment. That's what a vice is."
In the emotional tune, she reflects on mornings spent creeping out of "another bed I shouldn't crawl out of." "Standing at the sink, not looking in the mirror," she sings, "Don't know where I am or how I got here."
"If you need me, I'll be where my reputation don't precede me," she continues. "Maybe I'm addicted to goodbyes."
Think she's singing about the fallout from her split from Blake? Take a listen below: