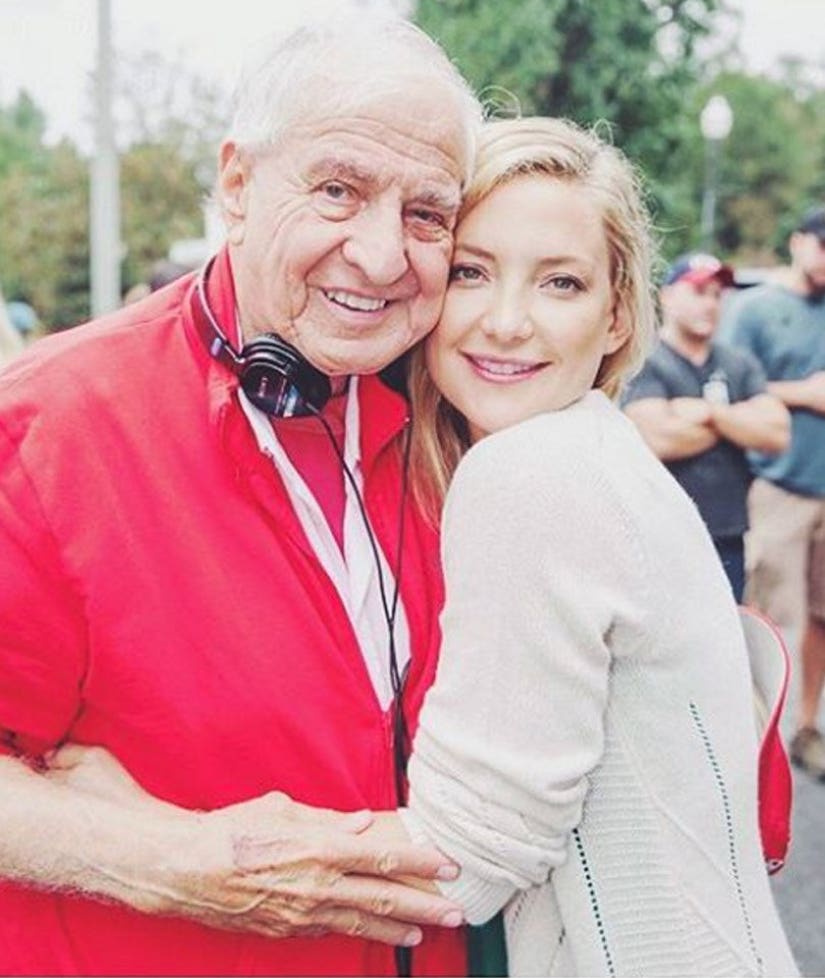 Instagram
Like many, Kate Hudson's remembering the late Garry Marshall.
The legendary director died on Tuesday in Los Angeles following a stroke, he was 81-years-old.
Marshall's best known as the man behind Hollywood's most iconic films, such as, "Pretty Woman," "Runaway Bride," "Overboard" and "The Princess Diaries." He also created legendary sitcoms like "Mork & Mindy," "Laverne & Shirley" and "Joanie Loves Chachi," and he most recently directed the film "Mother's Day," which hit theaters in April.
Hudson was lucky enough to work with the famous director on the comedic drama, which featured an A-list cast, alongside stars Julia Roberts and Jennifer Aniston, and took to Instagram on Wednesday to share some of her fondest memories with Garry.
See Hudson's sweet message below:
A hard day for those of us in the Garry camp. In reflection, I share some memories and feelings with you. Garry and I were shooting Mothers Day this past year my children came to visit the set. I was behind a wall about to do a scene waiting for the very words that every working actor is quite used to, "and....ACTION!" Much to my pleasant surprise the voice booming from behind the wall was my son, Ryder. I couldn't help but smile and after we finished the scene both Garry and I shared a moment. We knew in an instant that so many things come full circle. That once upon a time that was me on his lap yelling ACTION for my mother and pa on Overboard in 1987. That in Garry's words in that moment, "The circle of life is an amazing thing isn't it..."
In that moment he was more then my director, he was family. That moment meant way more then any success of any film. I looked around the set and saw faces I had known and seen since I was a little girl. In one flash of a moment there was so much recognition of how loyal, wonderful, kind, generous, funny and profound Garry was. He kept his loved ones close, he loved people, he loved making movies, he loved to laugh, he loved loved loved. And those of us who were fortunate to know him like this were so lucky.
The messages Garry shared with the world truly represented his character. He wanted peace and the importance of family and connection to be at the forefront of everything he did. I have so much admiration for his purity of such loving messages. He created things that made us feel good because he just wanted people around him to be happy.
Once while shooting Raising Helen, I was reaching for a laugh. I didn't feel that a scene was going right and I wasn't hitting the joke and I was incredibly frustrated. He came over to me and gently held my hand and said, "Kate, sometimes we don't need to laugh, sometimes making us smile is even more important." Garry wanted to see the world smile because he knew we all need more of that. To everyone in the Garry Marshall family, I love you all so much. I will miss you Garry ❤I love you.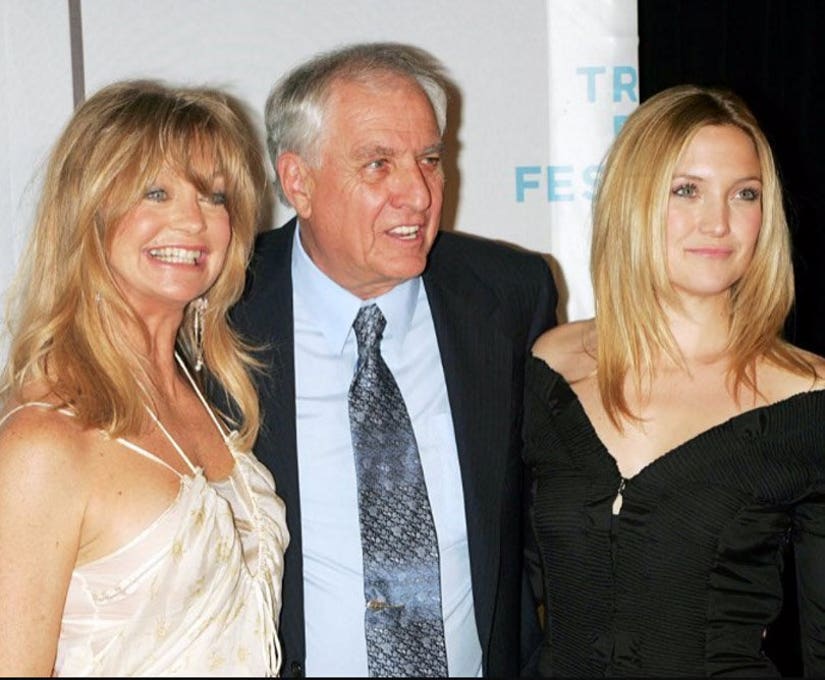 Instagram
Hudson's mother, "Overboard" star Goldie Hawn, likewise took to social media to praise Marshall for his work and unwavering love of life.
"Our beloved Garry Marshall has passed today," she posted on Instagram. "Our family will miss him so much. His humor, his humanity, and his love. Thank you for Overboard. Thank you for being such a special human. Rest in peace, dear one."
Henry Winkler, Anne Hathaway, Steve Carell, Jessica Alba, Ashton Kutcher, Sarah Paulson and many more celebs shared their reactions to Gary's incredible life on Twitter.