This photo of Nico Tortorella will definitely brighten your day!
The actor put his buff bod on full display on the set of "Younger" in New York City, where he left little to the imagination in a pair of low-slung black skinny jeans.
We're used to seeing the hunky star stripped down on the show (and his risqué Instagram page!), and it looks like we're going to be seeing plenty of shots of his rock-hard abs next season.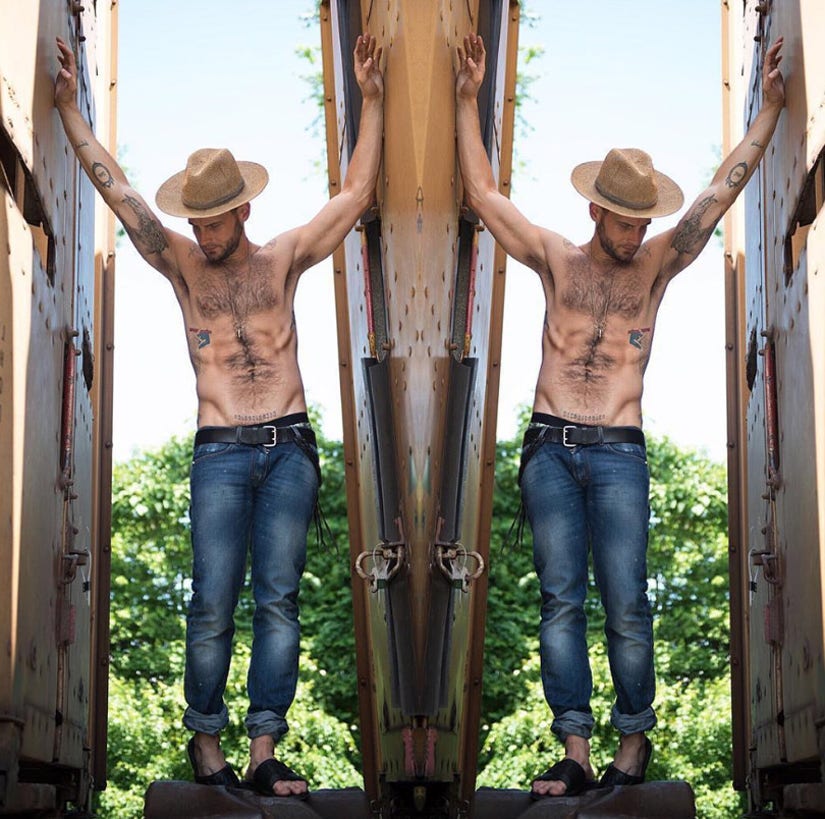 Instagram
In case you missed the finale, Liza (Sutton Fostor) turned to Nico's character, Josh, after the sudden death of Thad (Dan Amboyer). The two hooked up, despite the fact Josh has a girlfriend. Whoops! The season ended with Josh admitting he has feelings for her.
"I don't think Liza is done with Josh. I'm really curious," Foster recently told Variety. "I don't think they're going to be skipping down the fields together because I think everything's changed."
The actress also teased a love triangle between Josh and her boss, Charles (Peter Hermann), who she also locked lips with in the finale.
"I think Liza will be curious to play the Charles card now. That has been initiated, and I think that's definitely on the table," she added. "It'll be interesting to see how she manages that — he's still her boss so that's tricky too. Even though at that moment [when he kissed her] she wasn't technically working for him, how is that going to affect everything?"
We can't wait to see what happens next when "Younger" returns!
For now, enjoy those shirtless shots of Nico ...