Mariah Carey is the queen of shade.
On the heels of her feud with Jennifer Lopez, the singer is now taking aim at The Kardashian family, but in an expertly subtle.
When talking about her upcoming reality show in her Complex magazine cover story, the "Hero" songstress reveals that she would never put her whole life on television (like some other reality stars do).
"Some of us talk about other people and what they do and la la la," she tells the mag, glancing towards the Kardashians, who were actually filming a few feet away during her interview. "But I'm not that person."
Sounds like she's been Keeping Up With the Kardashians, right?!
During her interview, Carey also talks about her divorce from Nick Cannon, which she says was even a surprise to her.
"I never thought I would have babies with someone and then get divorced. Like, 'Oh, great job. Repeat your past,'" the 46-year-old star declares. "But life happens. And it was supposed to happen. It's fine. For them, I wish it hadn't happened that way. For me, it was...[singing Johnny Mathis and Deniece Williams' 'Too Much, Too Little, Too Late'] Guess it's over. Call it a day."
Cannon and Carey got married in 2008 and split after Nick filed for divorce in December 2014.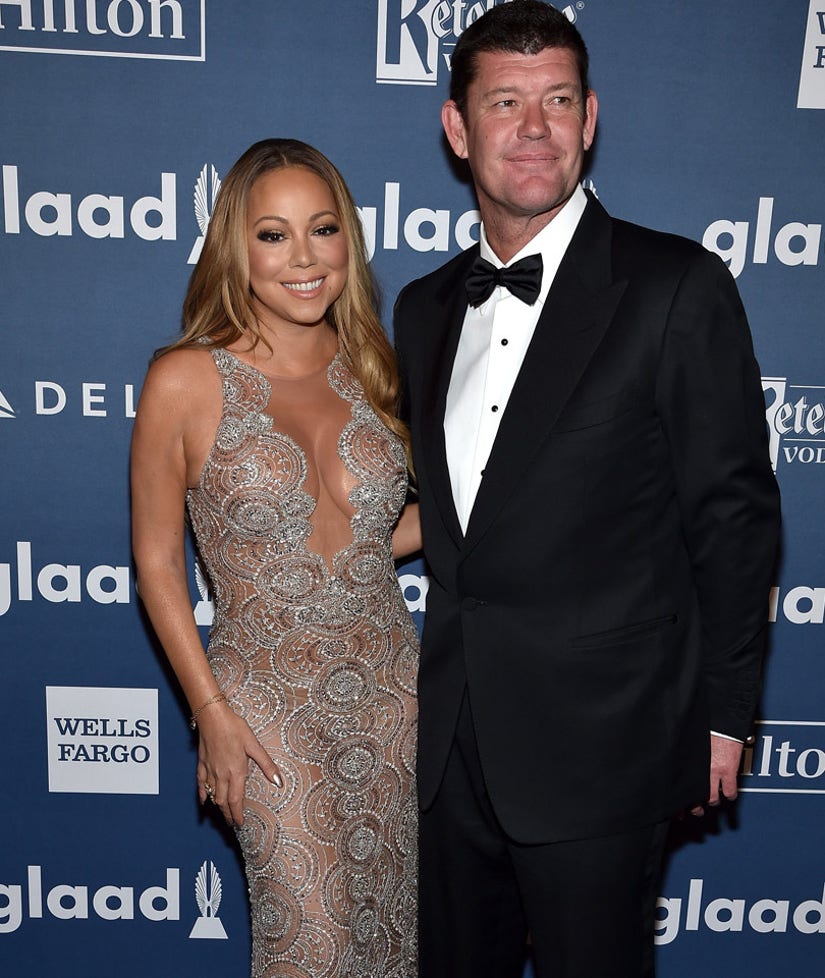 Getty
The mother-of-two insists that she wasn't looking for love, until her pal, Brett Ratner, introduced her to "a regular, normal person" named James Packer.
The two hit it off instantly, and the billionaire businessman proposed to Mariah in January. They seemed to bond over his love of her music, which she insists has never been a turnoff.
"I don't expect him to be at every little thing that I do, and vice versa. He's got a lot of stuff on his plate and so do I," she says. "Actually, I think if he didn't like my music, then how would I be able to handle him being around when all I'm doing is creating new stuff, doing whatever? It's cool."
Read Mariah's full cover story in the latest issue of Complex.