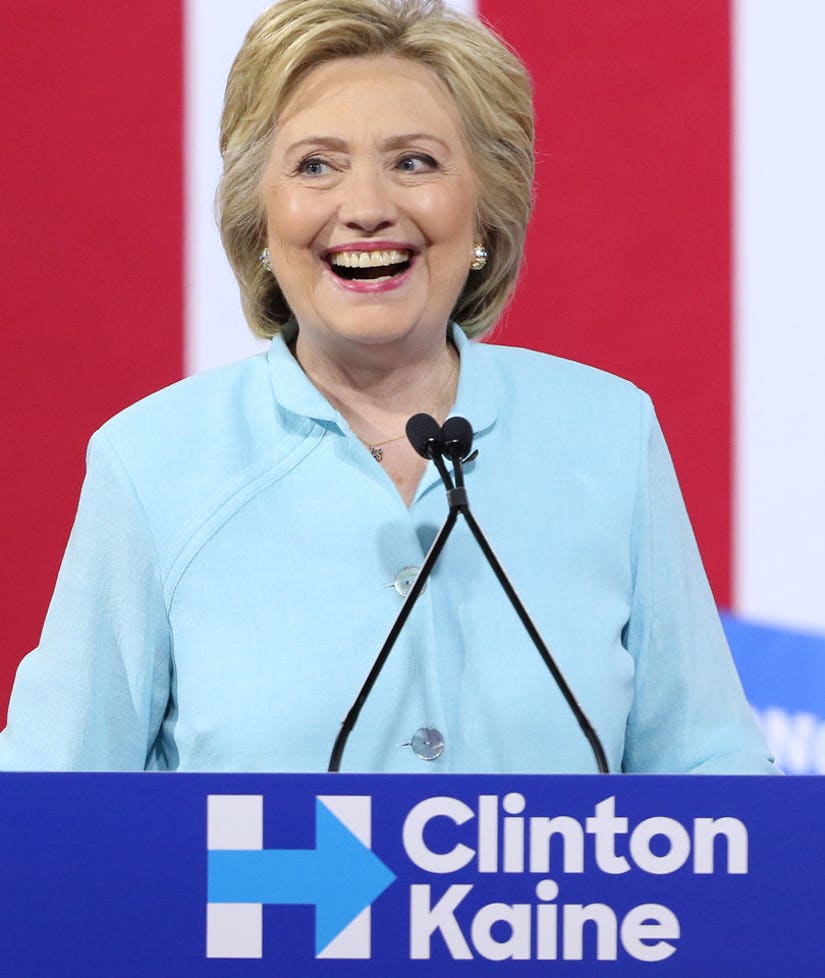 Getty
Elizabeth Banks enlisted some of her famous friends, including Mandy Moore, Jaime King, Jane Fonda, America Ferrera, Eva Longoria, Nikki Reed, Ian Solmerhalder and more, to sing Rachel Platten's "Fight Song" in support of Hillary Clinton.
"I got together with some friends for the Democratic National Convention. We believe in Hillary Clinton," the "Pitch Perfect 2" director wrote on Facebook. "We love the sound of the first woman president!"
In the clip, the stars sang the song acapella, which each person taking on a different part as they used only their mouths to create the track.
The first-ever female candidate for U.S. president often walked out to the song on the campaign trail. The video debuted last night during the second night of the Democratic National Convention.
After the clip ended, Clinton thanked her supporters.
"I am so happy for this great day and tonight," she said. "What an incredible honor you have given me and I cannot believe we just put the biggest crack in that glass ceiling yet. Thanks to you and everyone who has fought so hard to make this possible. This is really your victory. This is really your night. And, if there are any little girls out there who stayed up late to watch, let me just say: I may become the first woman president, but one of you is next."