Looks like all might be right again between Rob Kardashian and Blac Chyna.
Earlier this week, Rob deleted all photos of his fiancee from his Instagram page after the two reportedly had a blowout fight.
While split rumors are still swirling, Kim seemed to squash those reports when she posted a Snapchat video rubbing Chyna's baby bump. The expecting star also was spotted wearing her diamond engagement ring.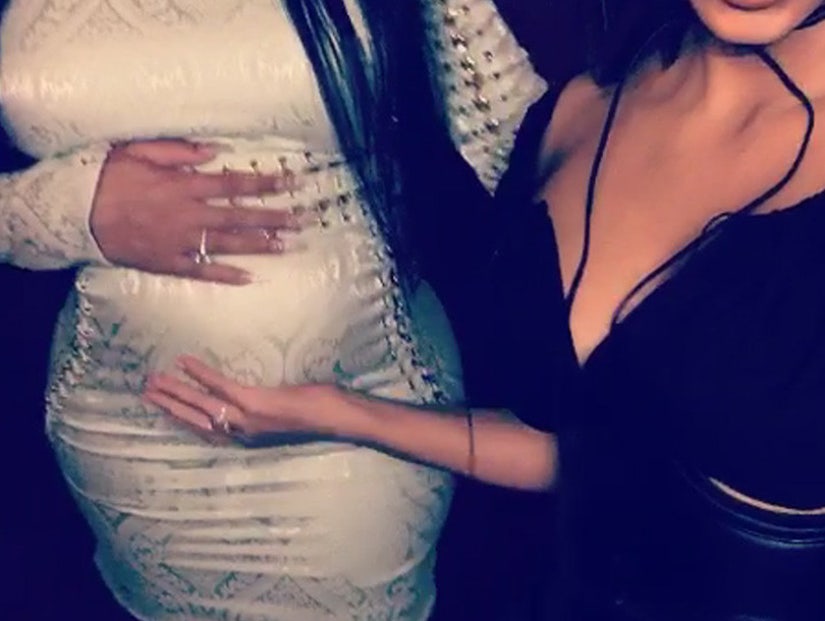 SnapChat
"Hey, guys. It's going down in San Diego tonight," Mrs. West told fans.
Chyna joined Kim, Khloe, Kourtney, Kris Jenner, Scott Disick and Corey Gamble at grandmother MJ's birthday bash in San Diego on Tuesday. Rob was noticeably MIA, as were Kendall and Kylie Jenner.
During the family dinner, Kim's daughter, North West, was seen refusing to smile for a picture with her great-grandmother.
"My two fave girls," Kim said. "Is that the kind of smile you're going to give me? Give me a real smile, please! You've been so naughty!"
Naughty or nice -- isn't Nori adorable?!
We're happy to see all of the drama isn't affecting Chyna's relationship with the family. What do you think is really going on between her and Rob? Sound off below.