A life-changing love affair? Try life-saving.
That's the way Blake Shelton describes his romance with Gwen Stefani in a new and candid interview with Billboard.
The country crooner has made no secret about the fact that he was pretty depressed following his divorce from Miranda Lambert, going as far as saying that he didn't want to exist in the days following the split. But it appears Stefani, who was going through her own breakup from now ex-husband Gavin Rossdale at the time, helped rescue Shelton from the depths of his despair.
In fact, Shelton credits the fact that the two were able to commiserate over their heartbreak with their eventual hookup, describing the unforgettable moment he first broke the news of his divorce to Stefani and his other "The Voice" costars.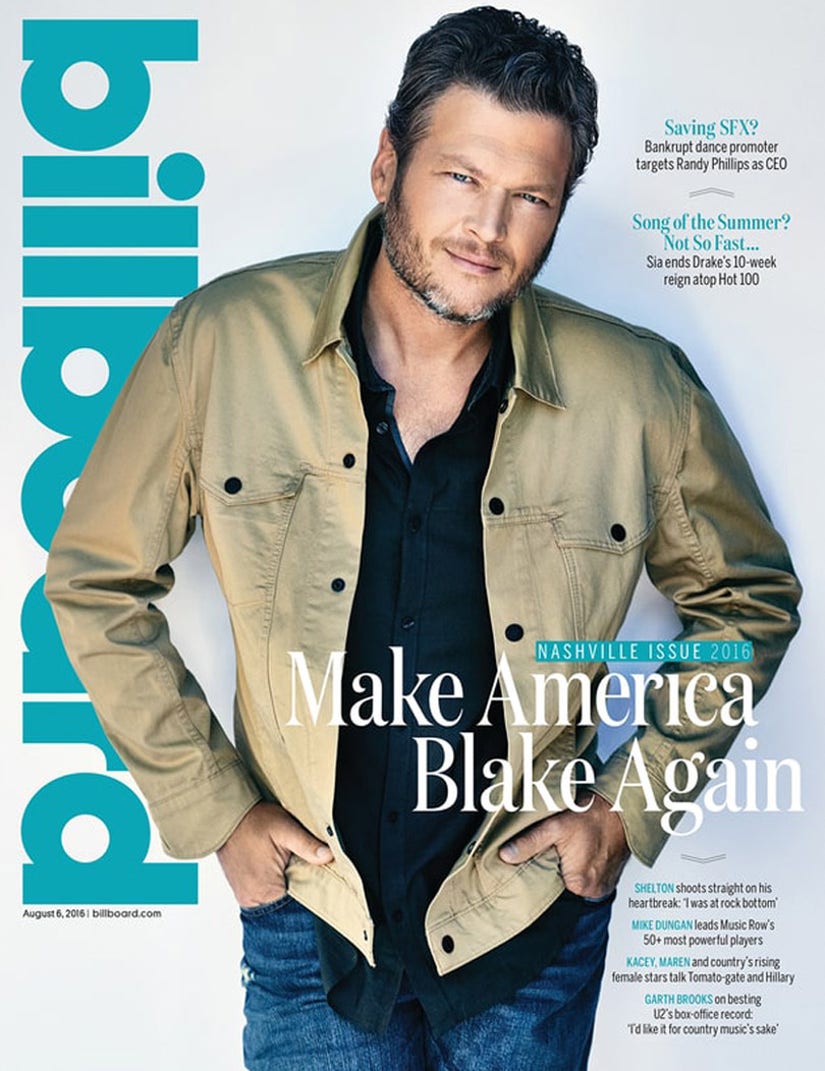 Billboard Magazine
"I won't forget that day," he explains. "I looked over at Gwen—who I didn't really know—and she had these huge tears in her eyes. I thought, 'Wow, she feels super bad for me!'
Of course, Stefani could actually relate to his experience better than anyone else.
"She didn't tell me much, because we didn't know each other at the time, but she said, 'I'm going through something very similar to what you're going through,'" he says. "' I understand. And I hate it.'"
And that's all it took for the two to get the ball rolling on their eventual romance.
"That's kind of how our friendship and bond started, that day," Shelton says. "It went from that, to checking in on each other once a week through email—'This s--t happened to me, what happened to you?'—to maybe three times a week, then every day, to 'Hey, here's my phone number if you ever want to text.' Next thing I know, I wake up and she's all I care about, and I'm wondering if she feels the same about me."
Shelton admits those interactions had quite the impact on him. "Gwen saved my life," he says. "Who else on earth could understand going through a high-profile divorce from another musician? You can't even imagine the similarities in our divorces."
As for the album, he says "you can learn some facts of my divorce. Maybe not specifics, but you can get a general idea about it. It is my divorce record, but maybe even more than that, it's my happy, falling-in-love record too."
"When we recorded the vocals for some of these songs, I was only six months removed from when all the crap went down," he says. "When you have a broken heart -- at least, when I do -- you got to get it out of your system. You want people to sympathize with you. I was at rock bottom, in the middle of hell."
Shelton returns to the "The Voice" for the show's 11th season on Sept. 19.