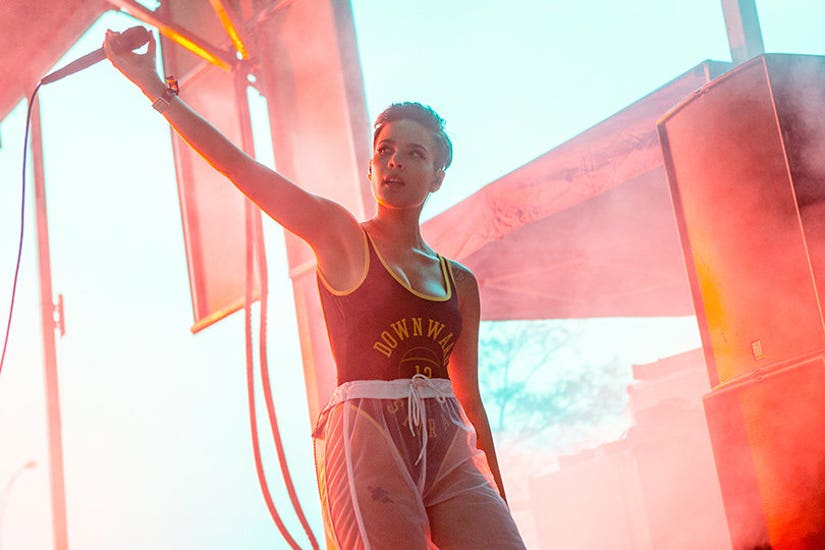 Getty
Halsey's latest interview reveals that sometimes the show must go on -- even under the most tragic of circumstances.
The 21-year singer recently sat down for a candid conversation with Rolling Stone, telling the magazine that she suffered a miscarriage mere hours before performing on stage last year.
The "Colors" singer says she discovered she was pregnant prior to the release of her "Badlands" album and quickly panicked about what the news would mean for her career.
She recounted the many worries that plagued her after leaning she was pregnant: "What happens? Do I lose my record deal? Do I lose everything? Or do I keep [the pregnancy]? What are the fans going to think? What are the moms going to think? What is the Midwest going to think? What's f---ing everyone going to think?"
But before she could decide how to move forward, she lost the baby. Shortly before she was scheduled to perform live, she said she miscarried in a hotel room.
"I'm like, 'I have to cancel this show!'" she said. "And everyone's kind of like, 'Well, it's Vevo LIFT, and it's 3 million impressions, so ...' No one knew what to do."
Eventually, she decided to take two Percocet and put on an adult diaper so that she could take the stage.
"It's the angriest performance that I've ever done in my life," she said. "That was the moment of my life where I thought to myself, 'I don't feel like a f---ing human being anymore.'"
Though she admits she beats herself up because she believes her busy work schedule is the reason she miscarried, she says having children is a priority in her life.
"I want to be a mom more than I want to be a pop star," she revealed. "More than I want to be anything in the world."