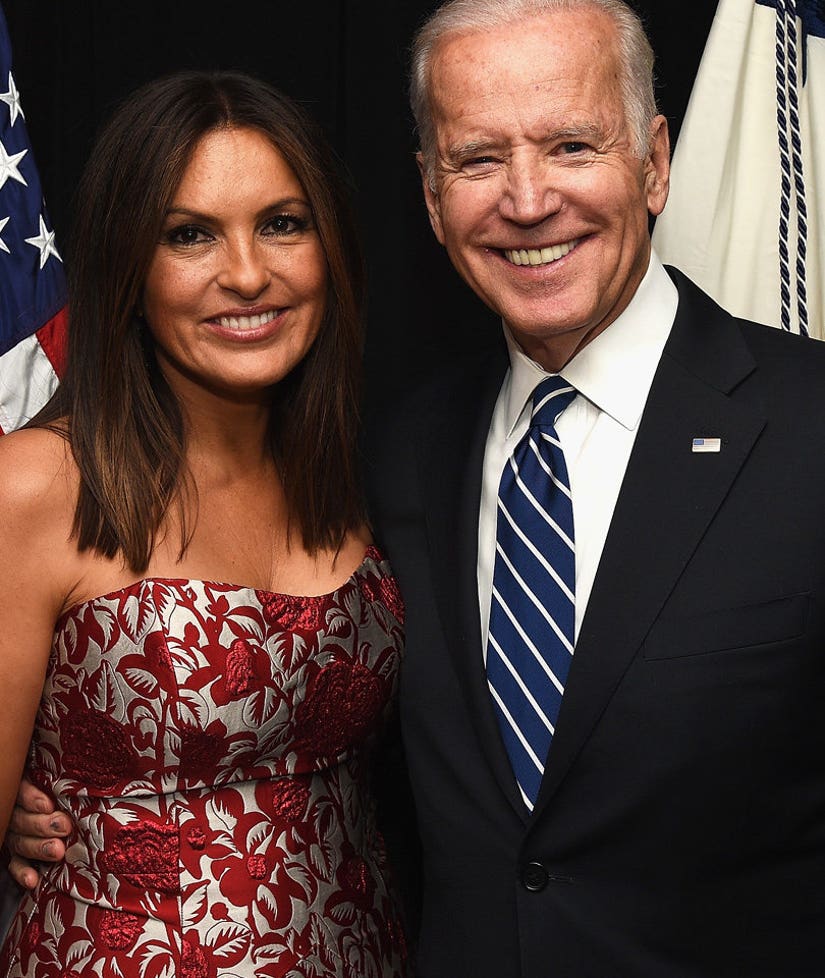 Getty
Joe Biden is ready for (another) close up!
Fresh off the heels of taking center stage at the Democratic National Convention earlier this week, the Vice President is gearing up for another appearance in front of the cameras—this time on NBC's long-running series "Law & Order" SVU."
Biden will play himself (no need for method acting here!) on the episode, where he will give Mariska Hargitay's Lieutenant Olivia Benson a shout out for her work to end the rape kit backlog, and also call attention to efforts to end violence against women.
It's a cause that's near and dear to the Biden IRL. The VP has actually worked to end the rape kit backlog and he literally wrote the 1994 Violence Against Women Act.
This isn't the first time the politician has worked with Hargitay either. Not only has the actress partnered with the 73-year-old to shoot PSAs to end domestic violence, but she voiced a taped intro for his recent appearance at the DNC.
While it'll be his first time working with Hargitay on her series, he has made appearances on "Shark Tank" and "Parks and Recreation," where Amy Poehler's character Leslie Knope totally geeked out over meeting him.
Looks like the Biden might have a career in Hollywood once his gig at the White House is up next year!