It's not easy being beautiful.
At least, not when you make a career of it, like model Bella Hadid, who graces the September issue of Glamour, and opens up to the magazine about the not-so-glamorous side of walking the runway.
"Even though you're in Paris and London, at the end of the day, you come home and you're by yourself," she confesses. "Sometimes I break down and cry. But once I am done with a full month in Europe, I step back and think, I'm so lucky."
Dealing with a skyrocketing career also means that the 19-year-old has to take living in the spotlight -- and the sometimes negative attention that can garner -- in stride. Like her mother Yolanda Hadid, Bella suffers from Lyme disease and she faces criticism from people who doubt is anything but healthy.
"People are really mean about it," she says. "They always say that I don't have what I have -- but it's taken a toll on my life since I was 15. I'll occasionally get comments now like, 'How do you have this disease if you're working every day?' But I didn't want it to hold me back anymore. I'm still 19; I still have a life and things to do."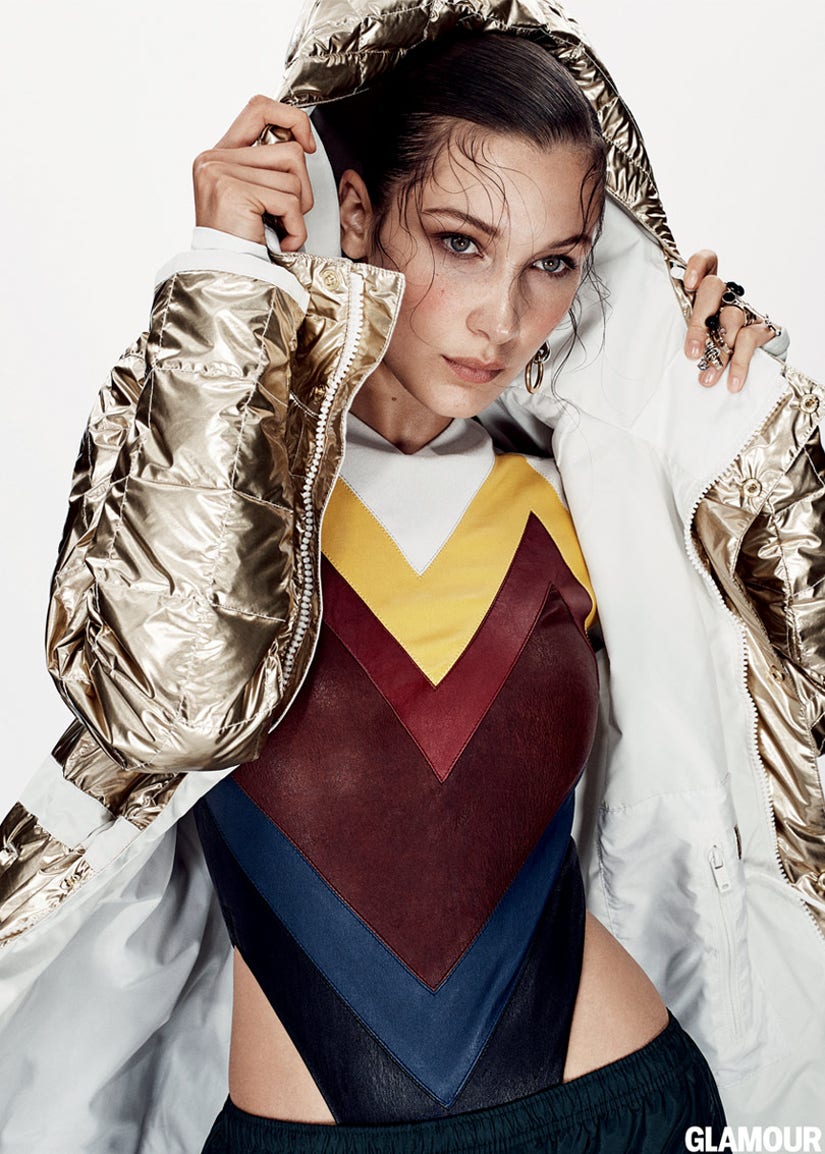 Nathaniel Goldberg
And she's also seen sister Gigi Hadid come under fire as she's come up in the modeling industry, like when Stephanie Seymour called her and her bestie friend Kendall Jenner "bitches of the moment."
"It's crazy," she says. "I've worked with Stephanie before and loved her; she was sweet to me. I don't know if she meant it in that mean way. But even so, it's still hurtful."
So, how does she keep sane amidst under the never-ending scrutiny of an often harsh public eye?
"My close friends from high school keep me grounded -- they don't care about what I do," she admits. "I'm still the same person I was, and I try hard not to change."
She also relies on boyfriend The Weeknd, aka Abel Tesfaye, whom she says has helped her get through more than one photo shoot.
"You have to have emotion in your eyes; you don't want to look dead," she says about nailing the perfect picture. "I listen to music. I think about my boyfriend."
The Hollywood couple made their red carpet debut at the Grammys, where Bella was only too happy to support her other half.
"It was a big night for him. He has worked so hard, and he did so well that night. As a girlfriend I wanted to be there to support him. Seeing him so happy when he won a Grammy made me so happy."
But just as she describes herself as a weird, funky kid from Malibu who doesn't really think of herself as someone who is famous, she tries to look past the fact that she's dating an award-winning musician.
"I'm dating Abel," she says. "I don't see him as The Weeknd. I'm proud of The Weeknd and the music he makes, but I really love Abel."
See more from Bella when the September issue of Glamour hits newsstands August 9.