Clint Eastwood has had one incredible career!
The actor-turned-director covers the new issue of Esquire magazine with his gorgeous son Scott Eastwood by his side.
Inside the issue, the father-son duo open up about Clint's impressive career and Scott's Hollywood aspirations.
While the 86-year-old has lived one exciting life, he says he never tries to look "backwards."
"I don't look at my life too much," Clint confesses. "I'm always looking forward, not backward. A lot of times people get to a certain age and they quit. I always felt sorry for the Frank Capras, the Billy Widers, directors like that, because they quit in their sixties. Why would you quit? Think of the great work they could've done in their sixties, seventies and on up. I've been lucky."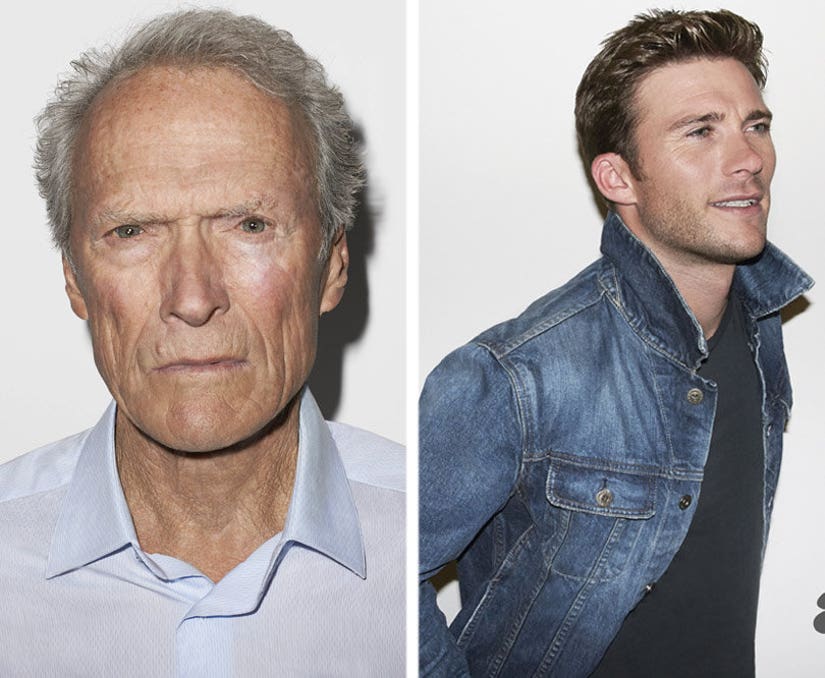 Terry Richardson
The "Gran Torino" star also opens up about his political views ... revealing that even he thought his now-infamous chair speech at the at the 2012 Republican National Convention was a tad "silly."
"It was silly at the time, but I was standing backstage and I'm hearing everybody say the same thing: 'Oh, this guy's a great guy.' Great, he's a great guy. I've got to say something more. And so I'm listening to an old Neil Diamond thing and he's going, 'And no one heard at all/Not even the chair.' And I'm thinking, That's Obama. He doesn't go to work. He doesn't go down to Congress and make a deal. What the hell's he doing sitting in the White House? If I were in that job, I'd get down there and make a deal. Sure, Congress are lazy bastards, but so what? You're the top guy. You're the president of the company. It's your responsibility to make sure everybody does well," he explains.
The longtime Republican also says he has yet to endorse Donald Trump or Hillary Clinton.
"I haven't endorsed anybody," he admits. "I haven't talked to Trump. I haven't talked to anybody. You know, he's a racist now because he's talked about this judge. And yeah, it's a dumb thing to say. I mean, to predicate your opinion on the fact that the guy was born to Mexican parents or something. He's said a lot of dumb things. So have all of them. Both sides. But everybody, the press and everybody's going, 'Oh, well, that's racist,' and they're making a big hoodoo out of it. Just f---ing get over it. It's a sad time in history."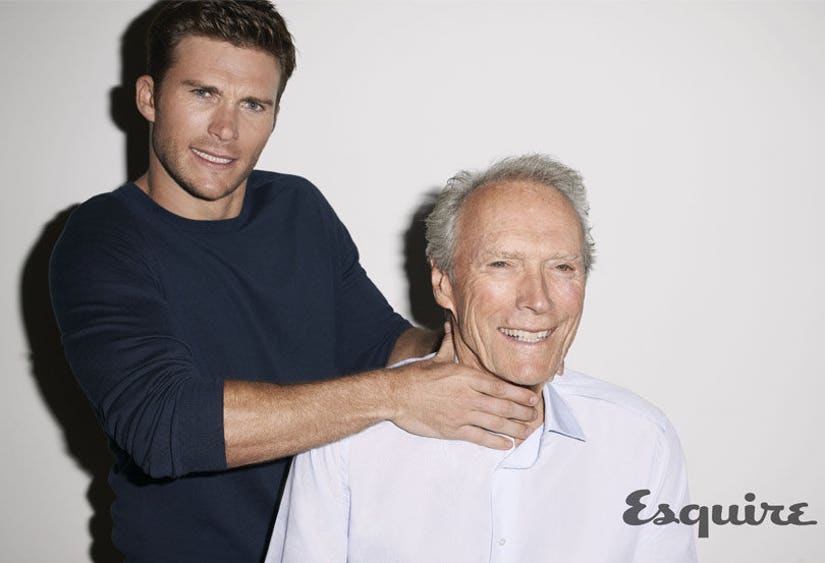 Terry Richardson
On a lighter note, the twice-married star admits that he's never been great at picking up the ladies ... but says being a famous actor has definitely helped!
"I don't have any great pickup lines," he says. "I was never an extrovert, so I always had to have someone meet me halfway. If she was interested, we'd come together, and if not ... When I became a movie actor and became well-known, it took care of itself. Maybe that's why I became an actor."
We're sure Clint's son Scott has no trouble with the ladies either. The sexy "Longest Ride" star also opens up about his famous father inside the issue, where he reveals that he'd love to one day follow in the "American Sniper" director's footsteps.
"Like he says, it's feast or famine for an actor. If you're not creating your own material, then you're just fighting for whatever's out there," the 30-year-old actor says. "I definitely have the desire to go to the other side."
Lucky for the "Suicide Squad" star, he's had a great role model to learn from. "My father's definitely old-school," he says. "And he raised me with integrity—to be places on time, show up and work hard."
What do you think about Clint and Scott's magazine spread? Sound off below and check out the gallery above to see more gorgeous celebrity offspring!