Jessica Simpson says she's been "every size there is" through the years ... and is embracing her bod in the latest issue of Women's Health.
The singer has been the subject of intense media scrutiny over her body from Day 1 of her career, with attention shifting from her sizable chest to her yo-yoing weight as she welcomed two children with husband Eric Johnson.
"Media scrutiny sucks," she tells the mag. "I can't sit here and say I don't notice it. I will never understand why people take someone down for what you look like. If I had a character flaw, take me down. But a body flaw? That's not important."
The 36-year-old most famously came under attack back in 2009, when she hit the stage sporting some unflattering "mom jeans." Now, Simpson says she's still critical of herself.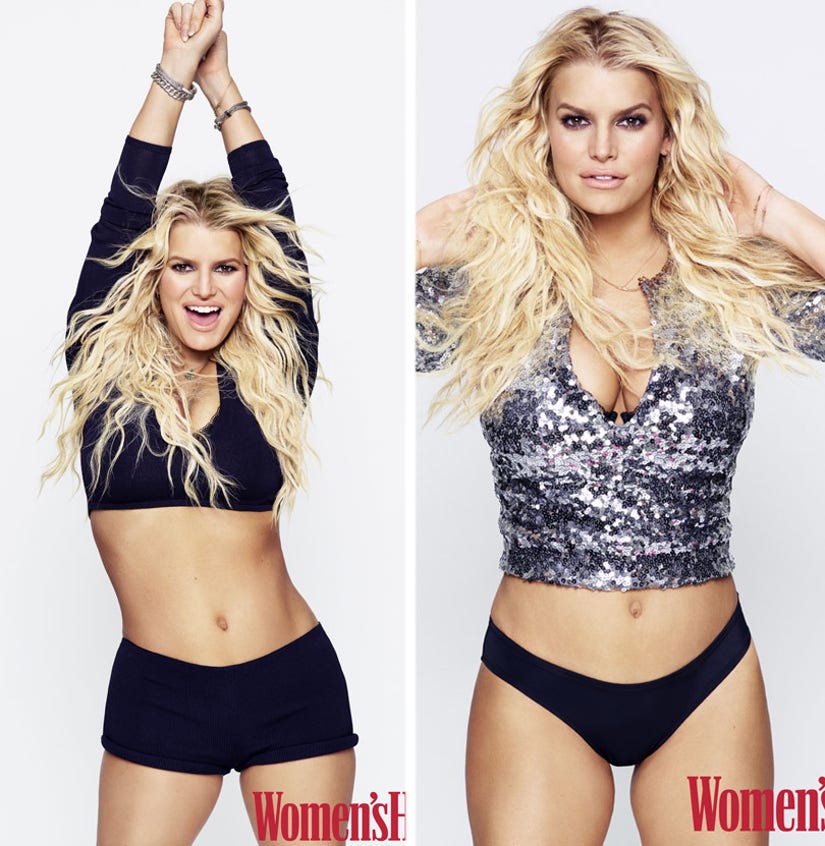 Women's Health
"I'm hard on myself – I believe everything's a work in progress. But that's okay.," she says, before talking about her favorite body parts. "I do love my legs, but my favorite physical attribute is my nose, because it's not perfect. But recently, since I've worked out so hard, I'm also loving my stomach – knowing I grew babies in it, and then having to go through a transformation and just owning it."
Just look at that stomach on the cover -- she's definitely owning it!
Jess also opens up about some of the insecurity she's felt about her most famous assets, her breasts, admitting she almost went under the knife.
"My boobs just have their own life. They have a way of making themself present," she says. "I thought I was going to get a breast reduction, but after having kids, I look at myself and I'm like, you know what, my boobs are actually really big, but I like how they are. They're an asset, and Eric [Johnson, her husband] loves them still."
See more from Simpson when the September issue of Women's Health hits newsstands August 9.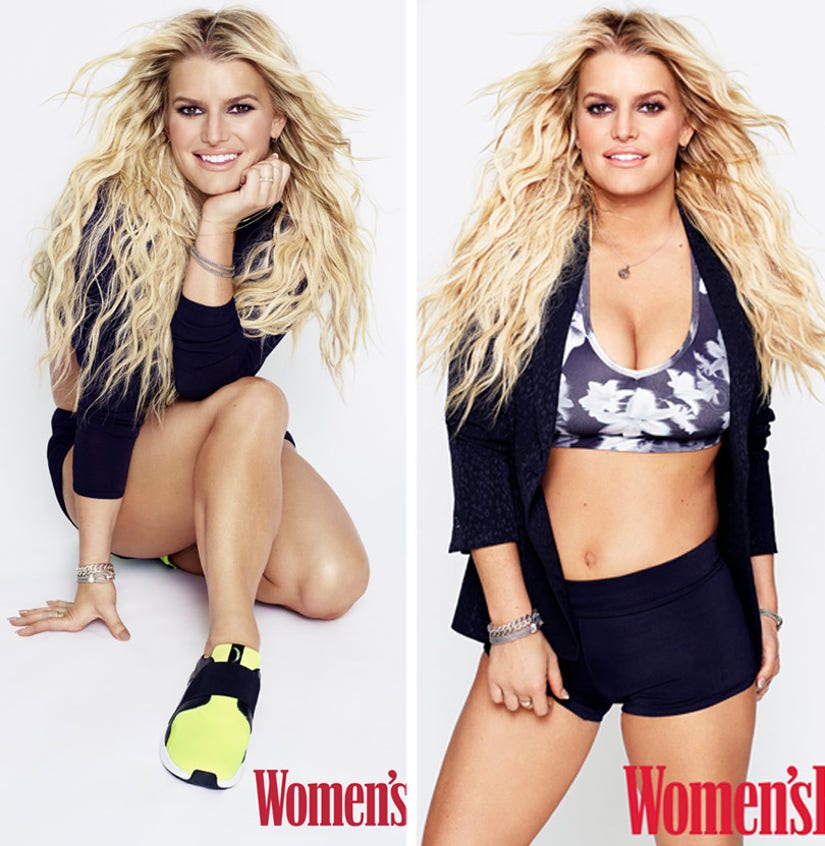 Women's Health