The opening ceremony for the Olympics is only hours away -- but supermodel Adriana Lima got a head start on the celebrations last night.
The Brazilian beauty was photographed carrying the Olympic torch through the streets of her homeland on Thursday evening, getting visibly emotional as she held it in front of a huge crowd.
The model, who is also an NBC contributor for this year's games, then lit a cauldron in Praca Maua on Olympic Boulevard.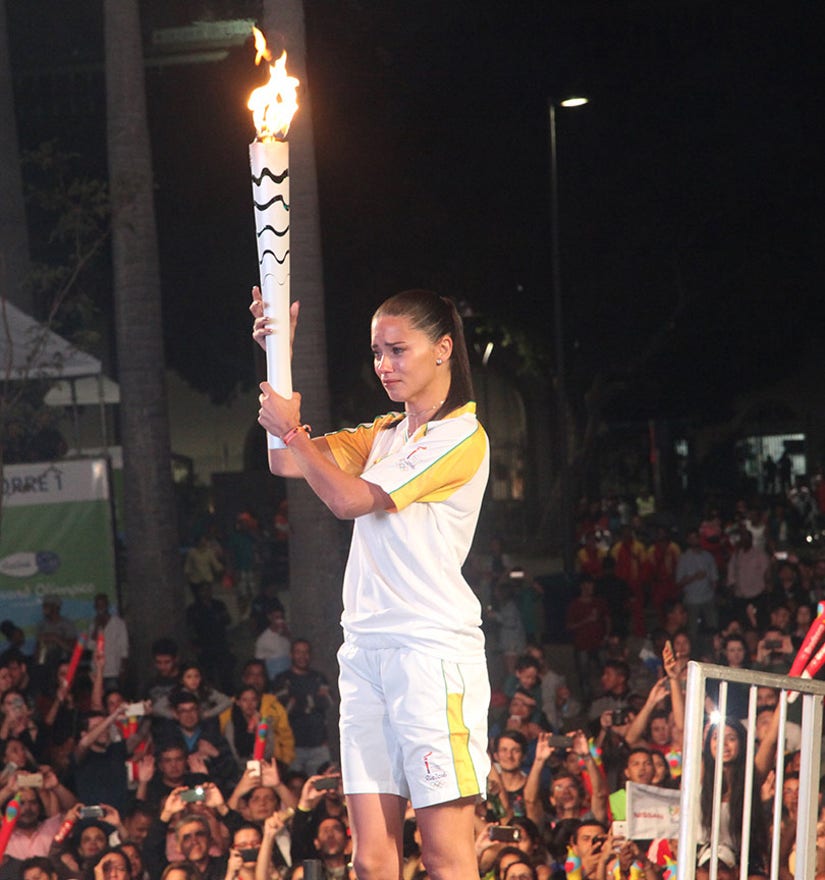 Estudio Retrato
"I am grateful to experience this incredible honor and dream to carry the Olympic torch," she said of the experience on Instagram. "So humbled to be carrying in my home country, Brazil #rio2016 #olimpíadas2016 #TEAMLIMA."
Lima isn't the only stunner to join NBC's coverage this year, as Alessandra Ambrosio will also be joining her for commentary.
"Brazilians are very passionate about sports, sports run in our blood!" Adriana told PEOPLE of their gig. "We're just so honored to have this huge event in our country."