Courtney Stodden is looking for a fresh start.
The 21-year-old reality star has been grieving the loss of her unborn child, and she took to Twitter to explain how shaving off her hair would allow her to start a new chapter.
"Hi everyone," she said through tears. "As you all know, I recently suffered a miscarriage and it's had a huge impact on me emotionally. I've been thinking and I have decided that I want to give back to my angel with a symbolic gesture, and that to me is shaving my hair off. I want to step into this chapter in my life fresh and with a new… so I wanted to share it with you because you're a huge support system to me and I love all of you so much."
A few hours later, Stodden debuted the newly-shaved style, wearing a leopard print bikini and matching headscarf.
"New chapter," she captioned the photo while holding up a glass of champagne.
She also posted a photo of herself lying on a leopard print rug, writing, "Free feline #shavedhead #photography #matthewpaul."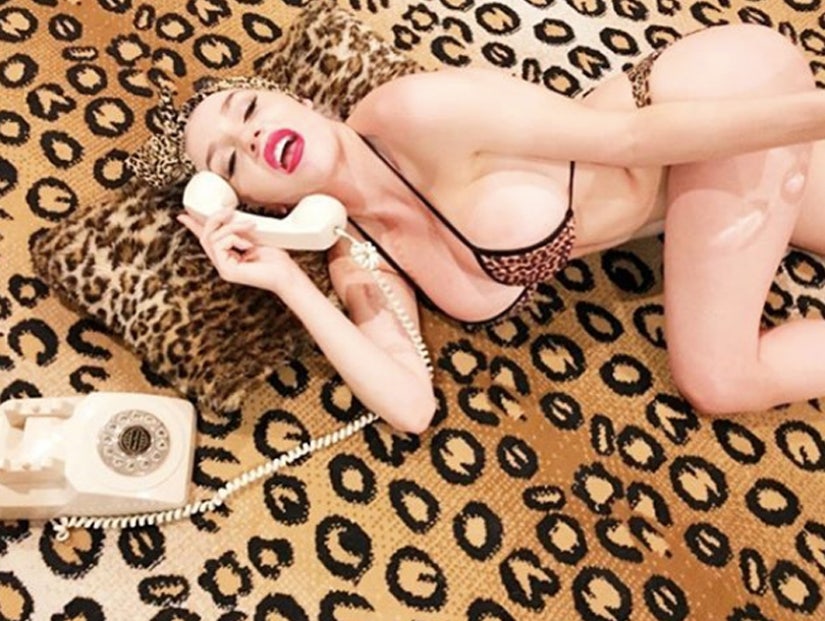 Instagram
Courtney and her husband, Doug Hutchinson, 56, revealed they lost their baby last month.
"It is with heavy heart to inform you that last week Courtney Stodden suffered a heartbreaking miscarriage. Courtney and her husband, Doug, are at an emotional loss for words and are using this time to grieve with their close family and friends," her rep said in a statement at the time. "Please respect their privacy as the couple try to cope with losing their precious baby and seek the support they both need."
The couple has been sharing messages with their fans since their tragic loss.
"My heart is broken but I love you angel," she wrote on July 27. And last week, she added, "Having trouble eating. Seriously can't take a bite out of even a piece of bread without feeling like I'm gonna get sick #anxiety."
For more of today's hottest headlines, check out the video below: