Donald Trump has said that he's holding a cabinet seat for daughter Ivanka Trump, but the businesswoman admits she's satisfied with the part she already plays in her father's campaign.
"My role is daughter," she says in the September issue of Harper's Bazaar. "I'm his daughter."
While the 34-year-old has been standing by her dad's side on the trail, the mother-of-three insists that she isn't calling any shots in his campaign.
"I'm definitely not," she tells the mag. "His campaign is his campaign. We have worked together for over a decade, and I love my father, I respect my father. I also understand him and how he thinks."
"My siblings and I volunteer our opinions, solicited or not, and I think most children do that with their parents," she adds.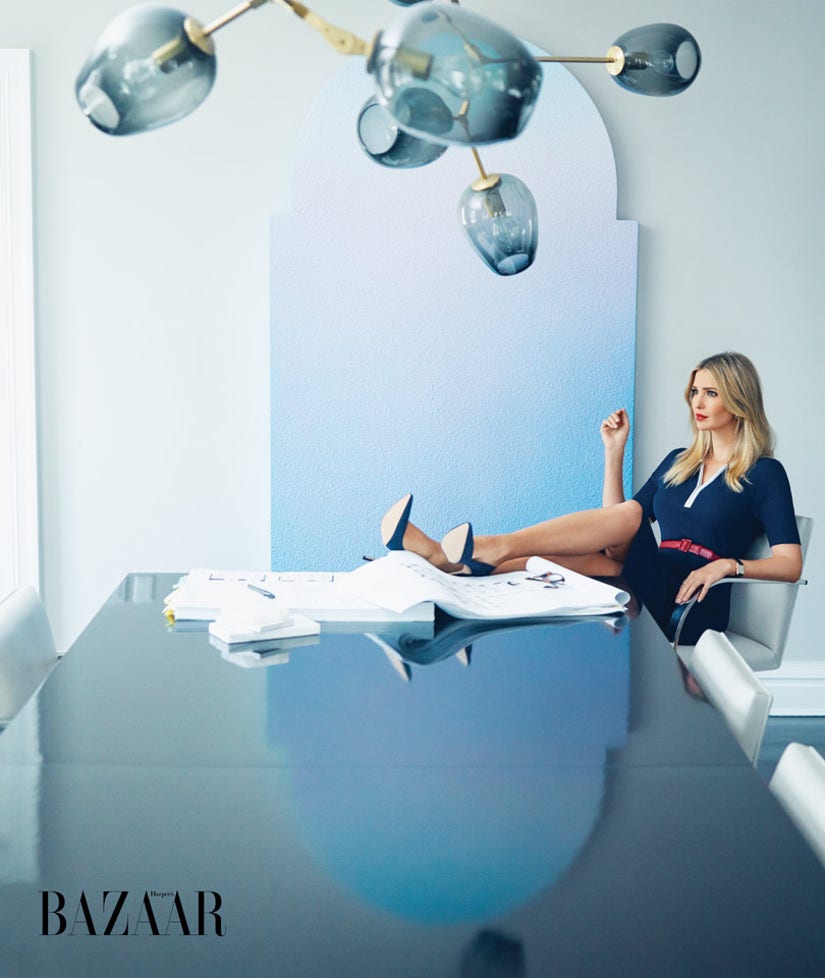 Mark Seliger for Harper's Bazaar
As for her future plans to run for office, Ivanka doesn't think it's in the cards. "I made the mistake of once saying, 'Never say never.' I do believe that in life there are so many things I'm doing today that I never thought I'd be doing, so I generally take that perspective," she admits. "But I said that, and the headline was IVANKA MIGHT RUN FOR OFFICE, so… But, no, it's not something I think I would ever do."
Trump also touches on her friendship with Hillary Clinton's daughter, Chelsea, which has been scrutinized by the press as their parents continue to face off in the Presidential election.
"I still consider her a very close friend, and she considers me as well," she reveals. "We have a great relationship. I'm not running for public office, and neither is she, so of course we're still friends."
For more with Ivanka, check out the new issue of Harper's Bazaar, on newsstands August 16.
To get the scoop on today's hottest headlines, check out the video below: