Who are the up-and-coming It Girls?
Town & Country is answering that question with its "Modern Swans" issue, which rounds up 50 need-to-know gals.
This year Sistine Stallone, Ella Richards and Princess Olympia of Greece land the cover, which was shot by Terry Richardson.
All three cover girls hail from some pretty famous families; Sistine is the daughter of Sylvester Stallone, Richards is granddaguhter to Rolling Stones' guitarist Keith Richards and Olympia is the daughter of Crown Prince Pavlos and Crown Princess Marie-Chantal Miller.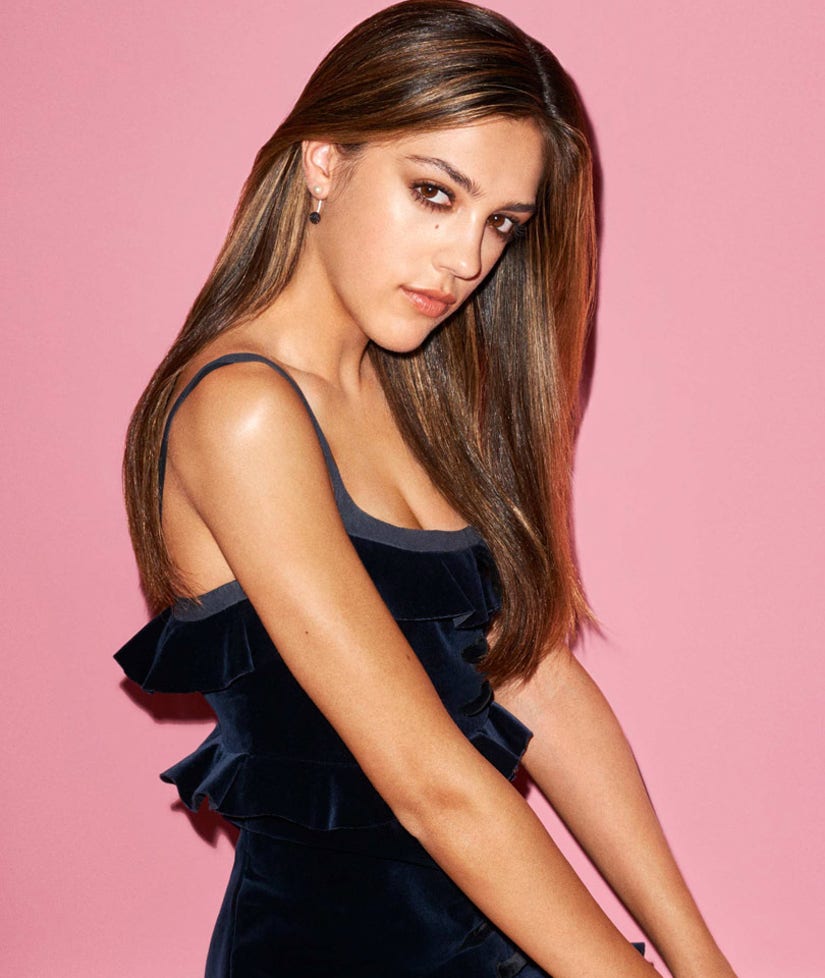 Sistine Stallone show by Terry Richardson
But the magazine isn't simply interested in women with a famous heritage for its September issue, explaining that its "swans" (a term that it borrows from writer Truman Capote, who used it to describe his high society female friends) are "making their mark on the world" and are "not just worthy of our attention but our admiration as they are smart, educated, well-traveled, chic, tech savvy, confident, poised women who are set to make an impact on the world for years to come."
The magazine drills the of-the-moment women on everything from their style to their social media accounts to, yes, their well-known families.
Richards, for instance, reveals the advice she's received from her famous clan:
"They tell me to behave, watch my back, and stay in touch," she says. "But they're quite relaxed and let me do my own thing."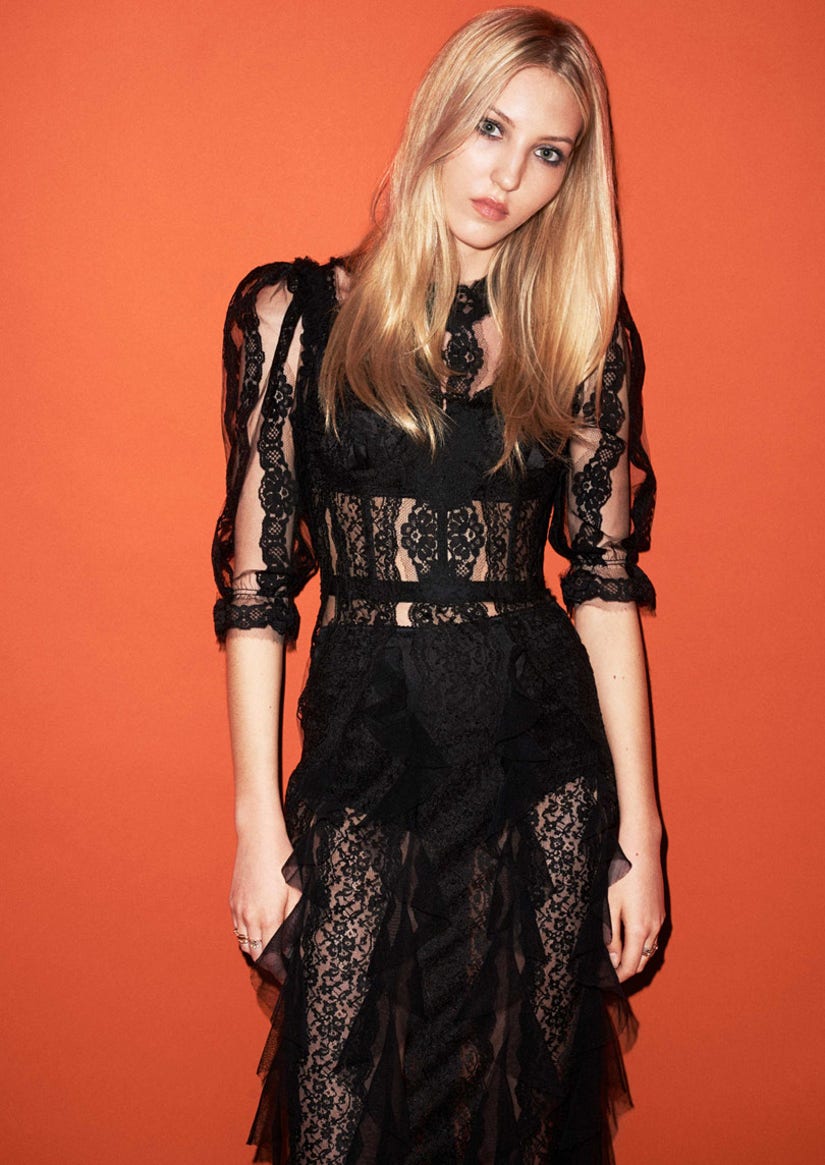 Ella Richards shot by Terry Richardson
Princess Olympia gets similarly sensible advice from her family, including suggestions regarding her wardrobe choices.
Her grandmother has told her, "It is always better to be overdressed than underdressed, as you never know whom you may come across on the street," while her father has said, "Please, Olympia, wear shoes you can last the night in."
Stallone, a senior in high school, admits that her parents' opinion definitely matters when it comes to plotting her next move.
"My parents would love to keep me near," she says about choosing a college. "They're protective, and they want their little girl home, but I feel that a smart move would be for me to go to college in New York and continue modeling there. But it kind of all depends on if I'm working, and what my parents think."
But it sounds like Stallone knows a thing or two about protecting herself, especially when it comes to the image she portrays on social media.
"I'm pretty careful," says Stallone, who counts 150,000 followers on Instagram. "Even if I delete something, I know somebody probably will have a screen shot. I portray myself how I want people to view me."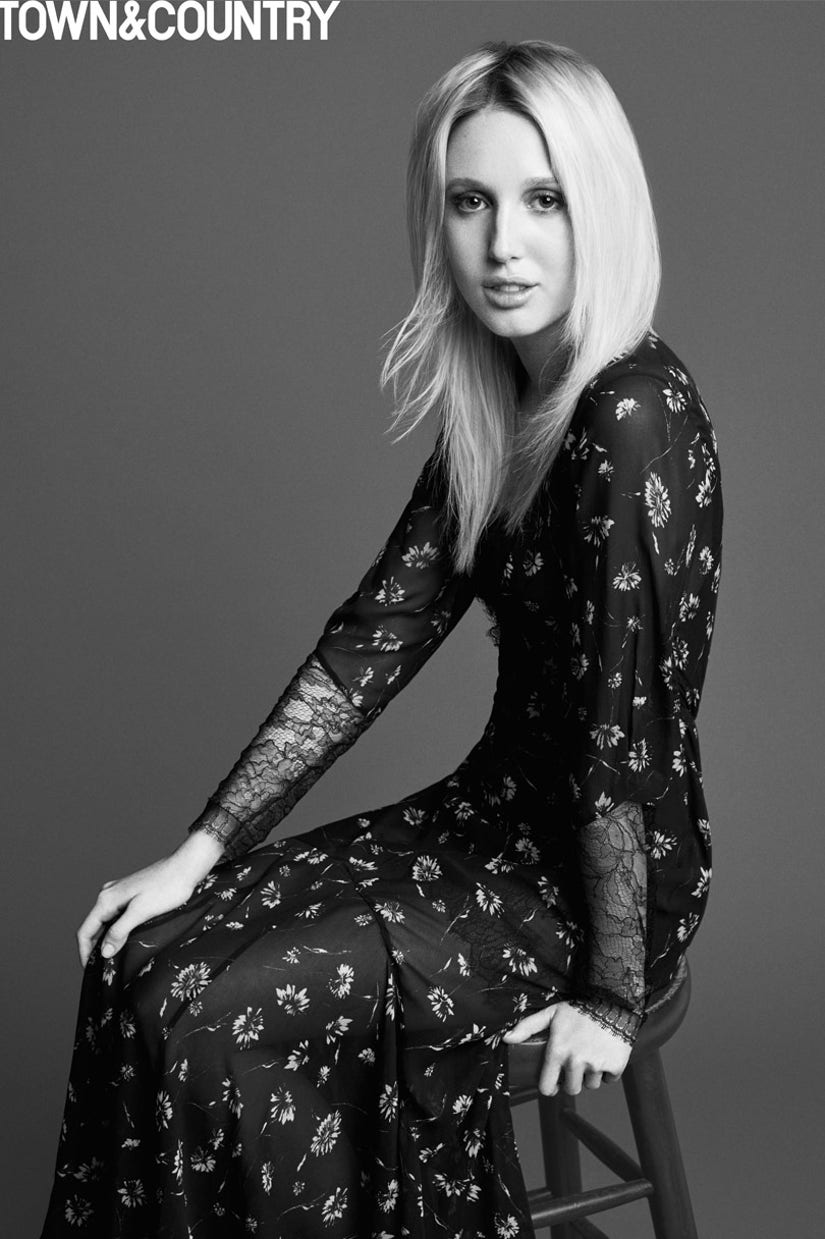 Princess Olympia shot by Terry Richardson
Princess Olympia, on the other hand, admits she's never regretted anything she's posted on her accounts.
"I don't believe in regrets," she explains. "I believe you face the music and learn from negativity."
Sounds like the bold, confident attitude we would expect from an It Girl!
Town & Country's "Modern Swans" issue hits newstands on August 9.
For more of today's hottest headlines, check out the video below: