Cindy Crawford has passed down her gorgeous genes to her daughter, Kaia Gerber, and she's already making a name for herself in the modeling industry.
The 14-year-old beauty is gracing the pages of the September issue of Teen Vogue, and she's proving that she could be a true supermodel-in-the-making.
"You're so much more confident than I was! I didn't start modeling until I was nearly 17," the 50-year-old icon tells her daughter during the interview, which she conducted for the mag. "You have a sense of what feels right for you. I don't worry about you staying true to yourself."
The young beauty landed her first gig with Versace at just 10-years-old, and the rest is history!
"I chaperoned her and I knew besides getting great pictures, she would have fun," Crawford says of the shoot with Donatella Versace. "Because she didn't do another modeling job right away, the media falsely said I was pulling her back from it. The truth is, there aren't that many incredible opportunities for young girls and I only wanted her to have great experiences."
"I've watched you be nothing but kind to everyone on set, from the photographer to the caterer," Kaia says. "I'm excited you understand what I've done most of my life," Cindy replies. "I look back and appreciate it all -- traveling, connecting with people through photography. You're having fun but also learning that it's hard work!"
From those piercing eyes and bold brows to those high cheekbones, Kaia is the spitting image of her mother. But, she says, the similarities go beyond looks.
"When I look at my mom, aside from physical features (of course), we share many of the same mannerisms," Kaia explains. "I notice it when looking back on past videos of her. I don't know if it's genetic, or something I've just caught onto, but our actions mimic one another."
We can't wait to see what Kaia does next!
Be sure to pick up the September issue of Teen Vogue.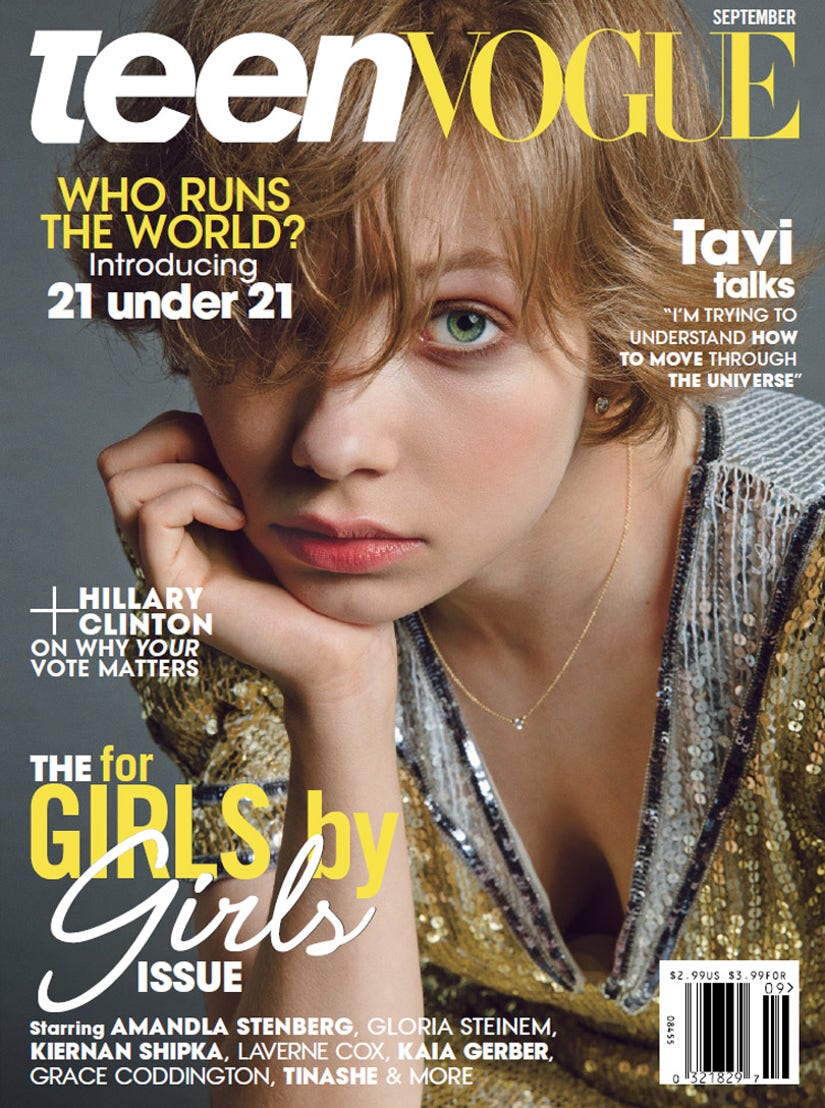 Teen Vogue