Just in case you had any doubts, JoJo Fletcher and Jordan Rodgers' romance is real—and they've repeatedly taken to social media to prove that point.
Ever since the couple went public with their engagement following the season finale of "The Bachelorette," the pair has taken to Instagram, Snapchat and Twitter to share shots of everything from their first, off-camera (um, kind of) date night to their move to Dallas.
And in their latest posts, Fletcher took the time to reveal that her family—who didn't want the "Bachelorette" star to pick the sports commentator—appears to have embraced her fiancé.
"Welcome to Dallas babe," Fletcher captioned a shot of her embracing her beau at the Bud Light Party Convention.
Later, she revealed that much of her extended family, including her mom and dad, were also at the event.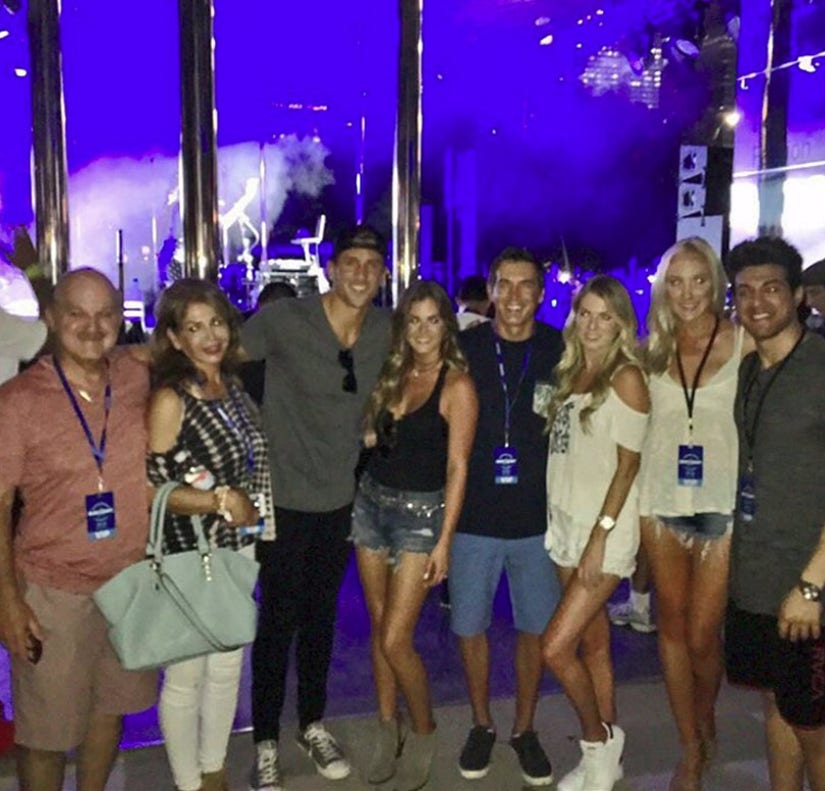 Instagram
"Well it's not the clearest photo... But it's the best," she wrote of a group shot of her and Rodgers posing alongside her close-knit clan. "Bc they are the best. Love my family!"
In the shot, Rodgers can be seen wrapping his arm around his lady and her parents, so it looks like the 27-year-old's relationship with his soon-to-be in laws is just fine.
Only time will tell if the brothers can mend their relationship. If they do, we're guessing either Jordan or JoJo will share the news via their social media feeds!