Gotta love Chrissy Teigen for always keeping it real!
The model took to Snapchat on Wednesday to gives fans an inside look at some of her stretch marks --- proving that even women as beautiful as Chrissy aren't perfect either.
"lol my thighs have tributaries," the mother of 4-month-old Luna joked on the app (below).
This isn't the first time the Sports Illustrated stunner has pointed out some of her imperfections on social media.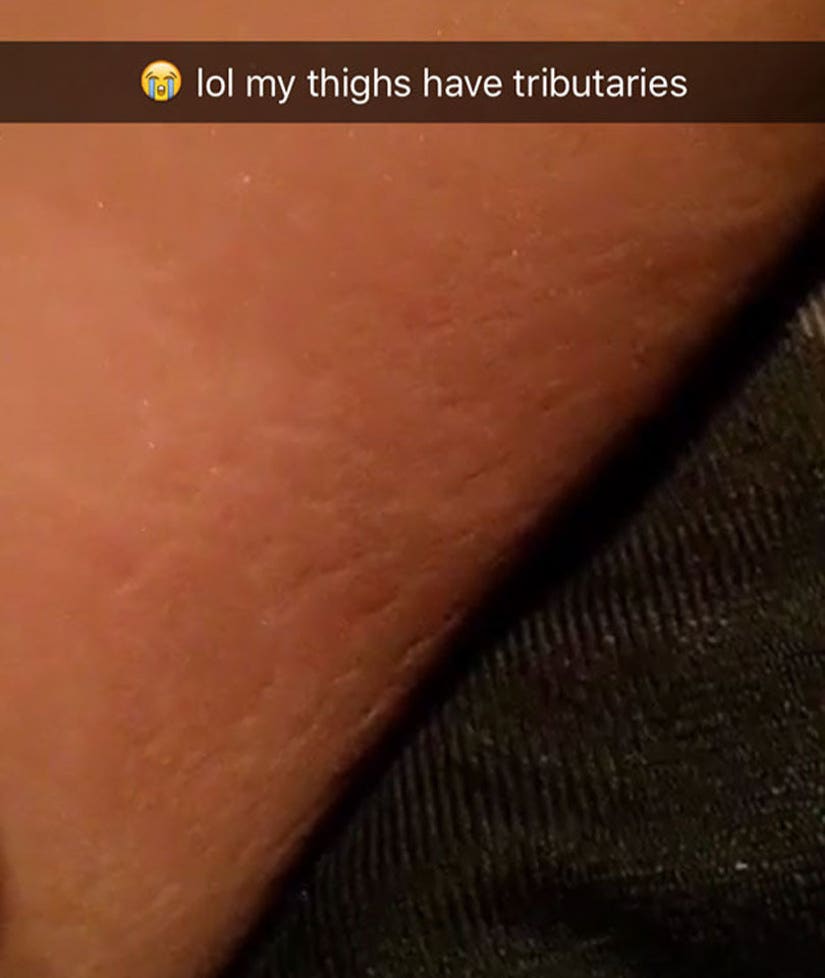 Snapchat
Last April, Teigen -- who's married to John Legend -- shared a photo of her bruised thighs which likewise showed her stretch marks.
"I was actually just taking a picture of the bruises and then I saw the stretch marks in there," she told Meredith Vieira after the image made headlines. "I have those apps, the Facetune and Photoshopping ones, and I just didn't feel like doing it anymore—and I'm never doing it again, because I think we forgot what normal people look like now."
The 30-year-old recently opened up about her post-baby bod while chatting with E! News last month, where she revealed she's in no rush to lose the weight.
"You just realize you have to give yourself time and understand that you push out a baby, and it took this long to put on the weight, and it's not going to peel right off, and that's OK," she told the site. "Enjoy your baby. Don't go crazy."
We love how Chirssy always keeps it real! What do you think about Teigen's candid comments? Sound off below and check out the gallery above to see more celebrity post-baby bods!