Chris Hardwick and Lydia Hearst are officially husband and wife!
The couple said "I Do" in a stunning ceremony in front of family and friends on Saturday in Pasadena, and the bride stole the spotlight in a white and pink Christian Siriano gown. The groom wore Prada.
According to PEOPLE, the event drew inspiration from the couple's favorite sci-fi and comic book series, including "Doctor Who."
"We had Jawas, astromech droids, zombies and a TARDIS cake," Hardwick shared on Instagram. "Also an incredible 1st dance performance by Clay Walker. We were also surrounded by the most wonderful collection of good humans and it was an honor to share this a day with them."
The fashionable heiress gave fans a sneak peek at her dress a week before the nuptials on Instagram. "This is the most stunning gown I have ever seen," she said of the designer piece. "It is more beautiful than I could have ever imagined. When I put it on, it brought tears to my eyes."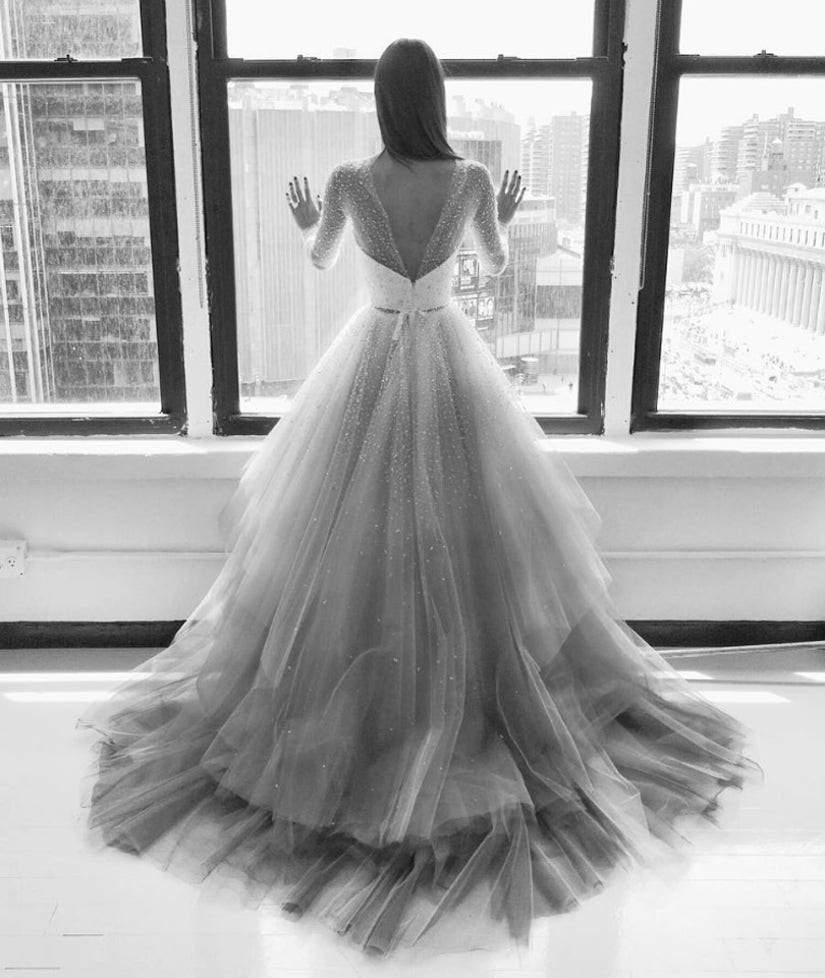 Instagram
The pair, who started dating after Hearst split from Kevin Connolly in 2014, got engaged in September of last year after the Creative Arts Emmy Awards.
"I had flowers -- I was just like throwing a bunch of flowers all over the floor. So we walked in the room and there was flowers everywhere. I was like, 'I totally lied to you.' And I dropped down and asked her to marry me," Hardwick told Wonderwall of his proposal.
The model was shocked at the time, but Chris knew Lydia was "the one" about six months into their relationship.
"You can pretend to be someone for about six months to another person. You have this fake image that you hold up of yourself and then the cracks start to show," he said. "So then the flaws come out and she accepted all of the flaws without even blinking. I was already crazy about her. You just know."
Congrats to the newlyweds!