We're guessing Kate Upton doesn't keep up with the Kardashians.
The Sports Illustrated stunner took to Snapchat on Tuesday after appearing on Chelsea Handler's new Netflix talk show, "Chelsea" ... where she threw a little shade at the "Keeping Up with the Kardashians" stars.
While posing with her hairstylist, Bryce Scarlett, Upton posed for a pic with her lips pursed and her eyes wide open.
"I look like a Kardashian, nose job and all," she wrote across the funny photo (below).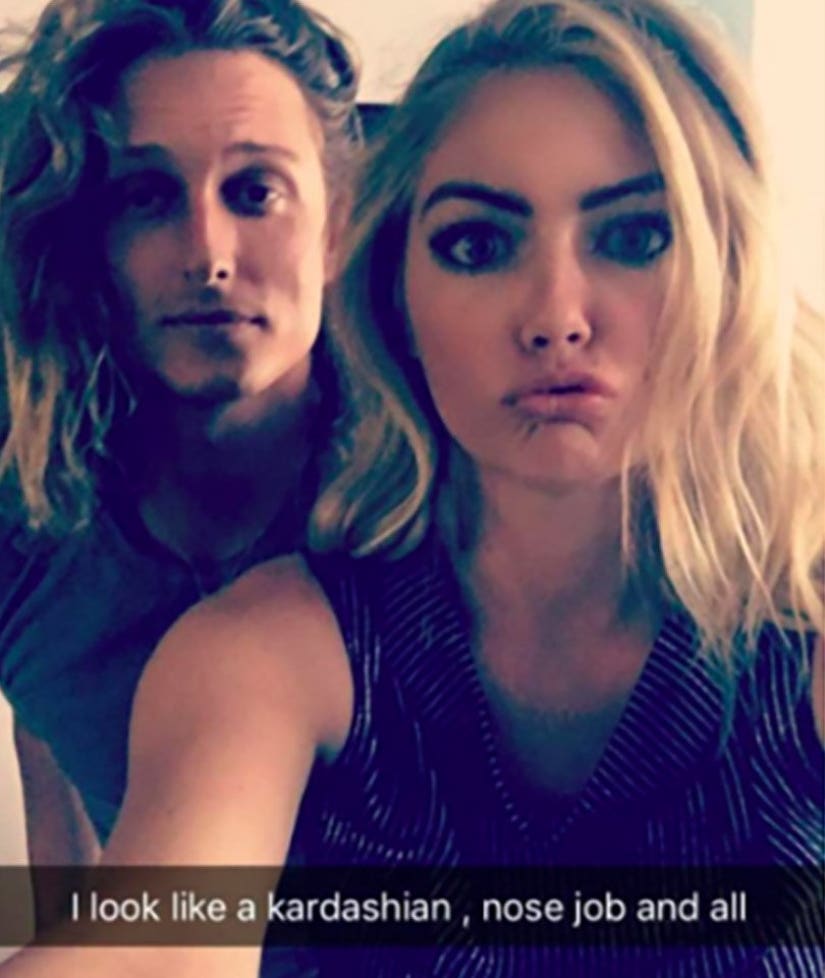 Snapchat
We're not sure if Kate has any actual beef with the Kardashian clan ... but it sure doesn't look like she's their biggest fan either.
Perhaps that's because Kim Kardashian's hubby, Kanye West, took it upon himself to call out the 24-year-old during an interview back in 2013 while talking about all the hype surrounding Upton's famous magazine spread.
"[The media wants to say that] Kate Upton is Marilyn Monroe ... Kate Upton ain't Marilyn Monroe, Kim is Marilyn Monroe," he declared.
Are you Team Kate or Team Kim? Sound off below and check out the gallery above to see more celebrity feuds!