Jenni "Jwoww" Farley is showing some serious skin, less than four months after giving birth to son Greyson Valor Mathews.
The former "Jersey Shore" star totally transforms herself for a crazy new spread in Inked magazine, where she puts her new Disney sleeve on display, as well her amazing post-baby body.
"I'm a hot, sexy Millennial Mom," the mother-of-two tells the mag. "It wasn't easy to shed the baby weight. I told the owner of 310 Nutrition that I don't want to be 'frumpy mom' anymore -- I want to feel sexy. I lost 40 pounds in three months. I'm actually five pounds lighter than I was before I became pregnant with my daughter [three years ago]."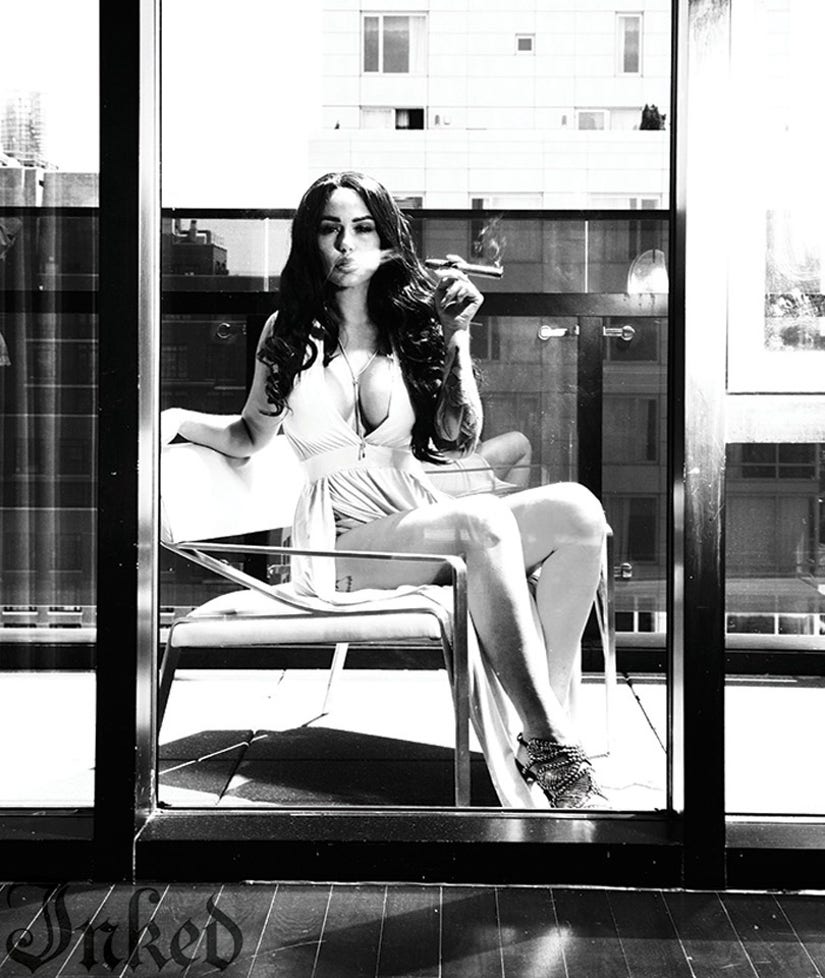 Kareem Black for Inked Magazine
With two kids and a hubby, it's clear Farley has come a long way from her MTV past.
"Back when I was on 'Jersey Shore,' I was young and dumb and living it up with no responsibilities. Your motivations change when you get older, I can't party like I used to and I don't even try anymore," she explains. "Because I am up every day at 6:30-7, I'm in bed by 9 every night."
She also admits her beauty routine has changed quite a bit since her fist pumping days in Seaside Heights.
"At the beginning of 'Jersey Shore,' I didn't know how to do makeup for s---," she tells Inked. "I looked God-awful. The Jersey-over-tanned-super-thin-line-eyebrow look was just not working for anyone, including myself."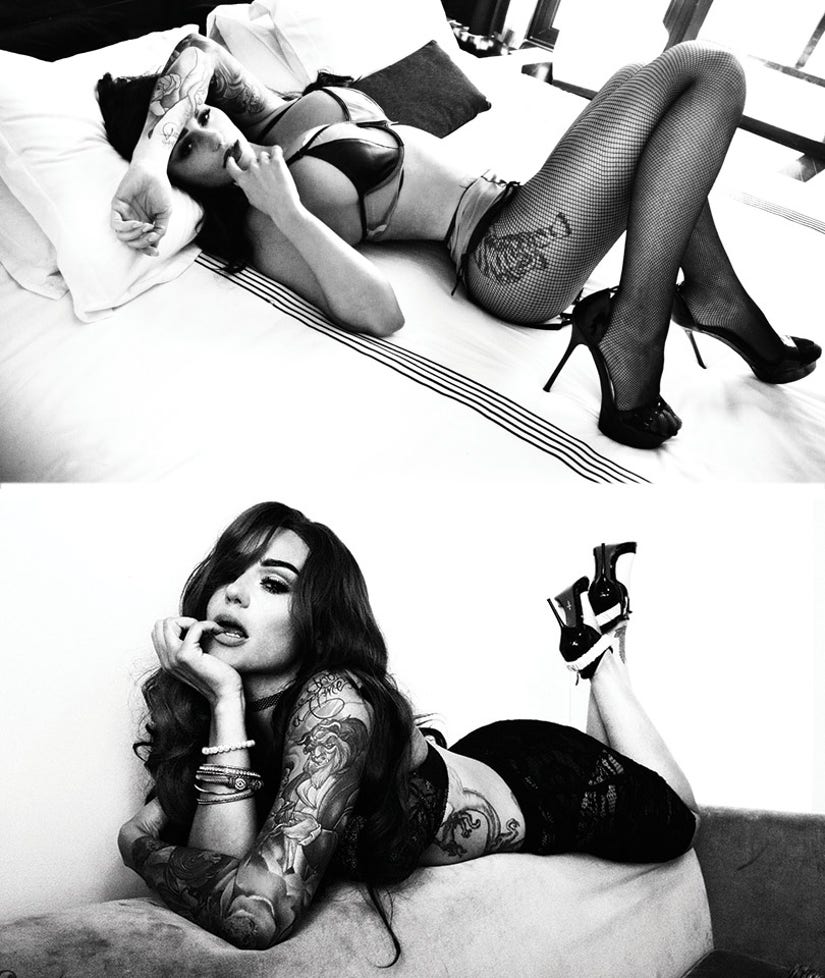 Kareem Black for Inked Magazine
One thing that hasn't changed is her love of tattoos though. Inked actually paired her up with "Ink Master" contestant Sarah Miller for her latest piece, a Disney-inspired sleeve that illustrates the side of fairy tales you don't see.
"It is sort of like 'Happily never after.' I took my four favorite Disney love stories and flipped them so they are more rooted in reality," she explains. "So with Ariel and Eric, Eric is looking away like he wants nothing to do with her and Ariel is looking at him with desperate puppy-eyes. For Beauty and the Beast, he is a real beast. Sleeping Beauty overdosed and is dead. Her prince is crying over her because he knows that he pushed her to that limit. And Cinderella's prince is beating her."
"To me, that is the reality of relationships, they are crazy and take hard work," she adds, "not that happily ever afterbulls---."
That same mantra carries over to her life with husband Roger Mathews.
"I wanted a knight in shining armor on a white horse riding into the sunset. Once I realized that wasn't going to happen, I was screwed up for a little bit," she continues. "As you grow up you realize that relationships are hard work and that nobody's life is going to be a Disney movie. Even though Roger Mathews is the love of my life and the one for me, I learned there are no fairy tales. Every day isn't 'Once upon a time.'"
What do you make of Jwoww's vampy makeover and candid comments? Sound off below!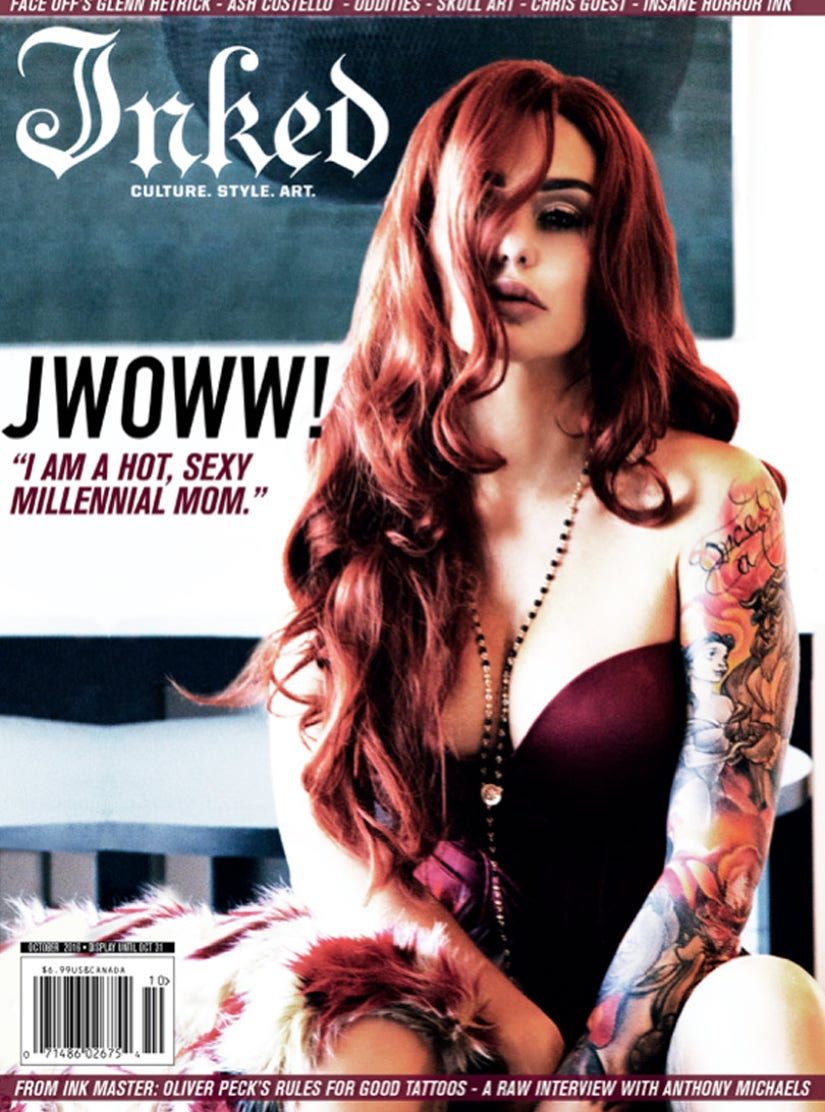 Kareem Black for Inked Magazine
For more of today's hottest headlines, check out the video below: