It's been 20 years since the tragic murder of JonBenet Ramsey ... and there's still so many questions left unanswered.
While the young beauty queen's parents were all over the place during the media circus that surrounded her death, there's one person who was inside their home the night of her slaying who's never spoken ... until now.
Dr. Phil will sit down with her now 29-year-old brother Burke Ramsey for the season premiere of his talk show, where he's set to share "shocking, never-before-heard details" about the case. In addition to an interview with Burke, the show will also air interrogation interviews done with him when he was 9 and 12.
"I remember my mom searching my room that night saying, 'Where's my baby? Where's my baby?'" he says of the night of the murder.
It also appears Dr. Phil will ask the hard questions -- specifically bringing up speculation Burke was the one who killed his sister.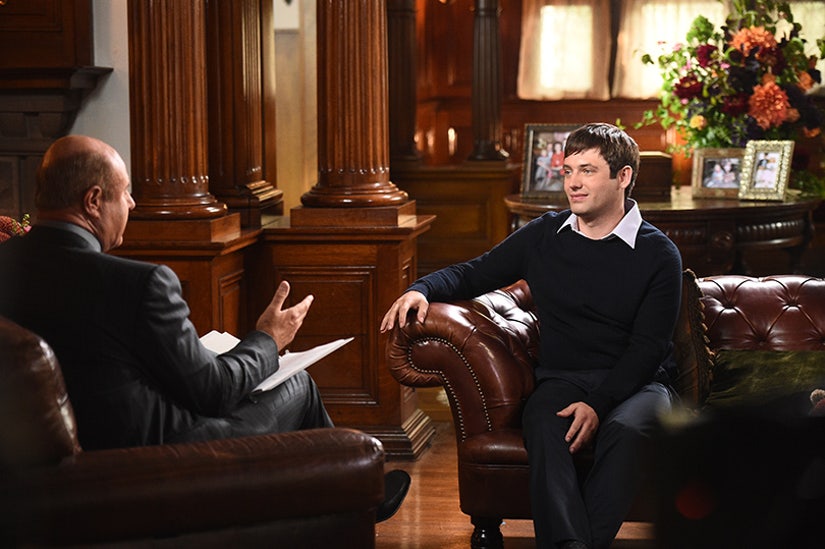 Peteski Productions/CBS Television Distribution
"Has it ever occurred to you that your parents actually thought you did this and didn't ask you because they didn't want to know?" he asks him at one point.
"I know people think I did it; that my parents did it. I know that we were suspects," Burke also says.
While we'll have to wait a bit longer to see how he defends himself against those allegations," he also speaks out about his sister's funeral and why he did this interview in the first place.
"I remember the viewing. The casket was small. Her eyes were closed," he says of her memorial service.
"This is my final interview. I have no reason for speaking to the media again," he continues. "I want to honor her memory by doing this interview. I don't want anyone to forget."
The three-part season premiere begins Monday, September 12th and continues Tuesday, September 13th and Monday, September 19th.