Melanie C is proud about her Spice Girls past ... but isn't keen on returning anytime soon. The pop star penned a candid essay about her time in the spotlight, titled "Fame," exclusively for LOVE's website.
Accompanying the piece, Chisholm likewise shows off her hot bod as she strikes a number for flexible poses in a series of photos styled by the magazine's creative team.
Though the 42-year-old has focused on her solo career since the '90s girl group went their separate ways in 1998, Melanie says she's very proud of all of her success.
"After 20 years, motherhood, and lots of therapy I'm more at peace with the reality of achieving my childhood ambition," she writes. "You're not going to get me complaining about my life – it's brilliant."
"I know some people complain about the attention – but I wanted to be famous from the start," the "2 Become 1" singer confesses. "Like the rest of the Spice Girls I learnt very early on that you can't take one slice of the pie when it comes to fame. You have to eat the whole thing."
Sporty Spice likewise says all the constant speculation about whether or not the ladies will get back together or are planning a reunion show can be a little exhausting.
"It's a blessing and a curse all at the same time," she says about the gossip. "Daily I'm asked 'are the girls getting back together?' Then it's When? How? Why?'"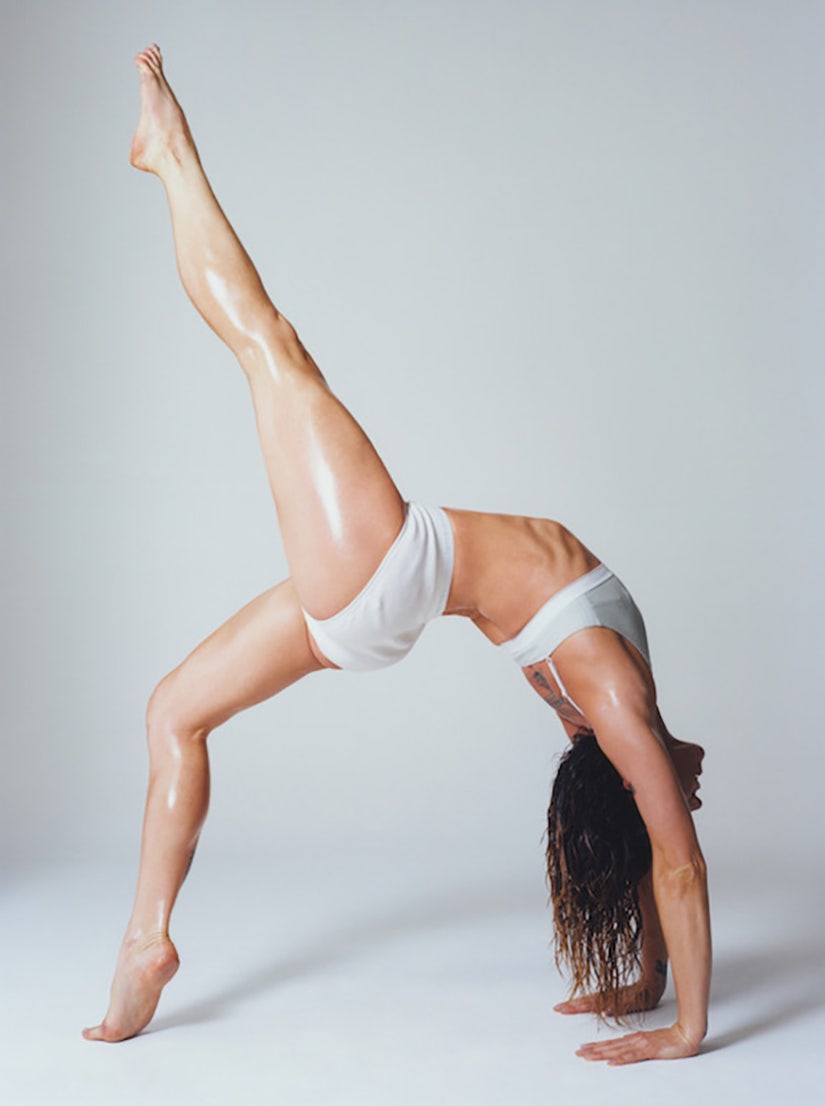 Photography: Thurstan, Redding for LOVE, Fashion Editor: Oliver Volquardsen, Creative Direction: Harriet Verney, Hair: Jon De Francesco, Make Up: Danielle Kahlani
"Look, I will be a Spice Girl until I die. But the continuous speculation on whether we will reform to celebrate 20 years of Wannabe has been particularly exhausting," she says. "Don't get me wrong - I totally get it. But is it a new rule that bands have to reform? Why can't we just be remembered for our incredible achievements in the nineties?"
And even though Mel says she cherished her time with her band mates during their last reunion tour, she eventually felt it was time to hang up her tracksuit once and for all.
"When we embarked on the reunion tour it was amazing, scary and surreal all at the same time," she reveals. "The five of us back together again. Like we'd stepped back in time for a global celebration of the band."
"Truth be told, earlier this year after several face-to-face meetings with the girls I made the difficult decision not to be part of a proposed reunion with Emma, Geri and Melanie," she confesses. "Victoria had already bowed out understandably with the demands of her fashion label and her rather large family. The hardest part for me was letting people down, the girls, the fans, civilisation?! Unfortunately something didn't feel quite right and I had to follow my gut."
Melanie C's new album, "Version of Me," drops October.
It definitely sounds like the former pop star is in a great place these days -- what do you think about Mel's candid comments? Sound off below and check out the gallery above to see more pop stars then and now!