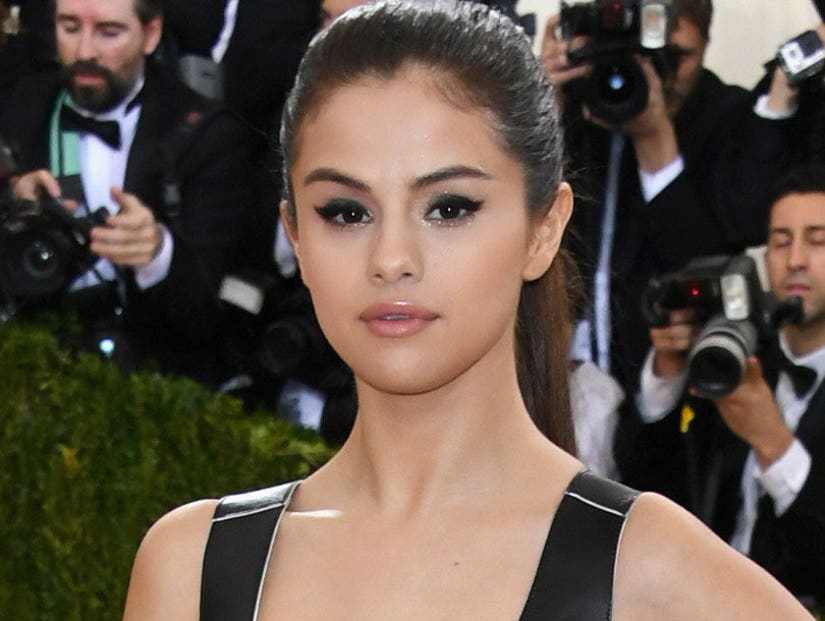 Getty
Selena Gomez is taking a break from the limelight.
The singer announced she's retreating from the public eye for a bit to focus on her health.
"As many of you know, around a year ago I revealed that I have Lupus, an illness that can affect people in different ways. I've discovered that anxiety, panic attacks and depression can be side effects of Lupus, which can present their own challenges," she tells toofab in a statement.
"I want to be proactive and focus on maintaining my health and happiness and have decided that the best way forward is to take some time off. Thank you to all my fans for your support," she adds. "You know how special you are to me, but I need to face this head on to ensure I am doing everything possible to be my best. I know I am not alone by sharing this, I hope others will be encouraged to address their own issues."
According to PEOPLE, the time away has nothing to do with drugs or alcohol, with an unnamed source adding she "hasn't felt like herself" recently. While PEOPLE's source says she's clearing her "calendar" for the year," she's in the middle of a worldwide tour, with three dates abroad in September and a steady stream of shows from October through December. Her people haven't explicitly said the remaining dates have been canceled just yet, though it seems likely.
This isn't the first time Gomez has taken time for herself. She canceled the end of her tour in 2013 as well, and later went to a treatment facility in 2014.
"I was diagnosed with lupus, and I've been through chemotherapy. That's what my break was really about," she revealed in a later Billboard interview. "I could've had a stroke."
"I wanted so badly to say, 'You guys have no idea. I'm in chemotherapy. You're ass-----,'" she added. "But I was angry I even felt the need to say that. It's awful walking into a restaurant and having the whole room look at you, knowing what they're saying. I locked myself away until I was confident and comfortable again."