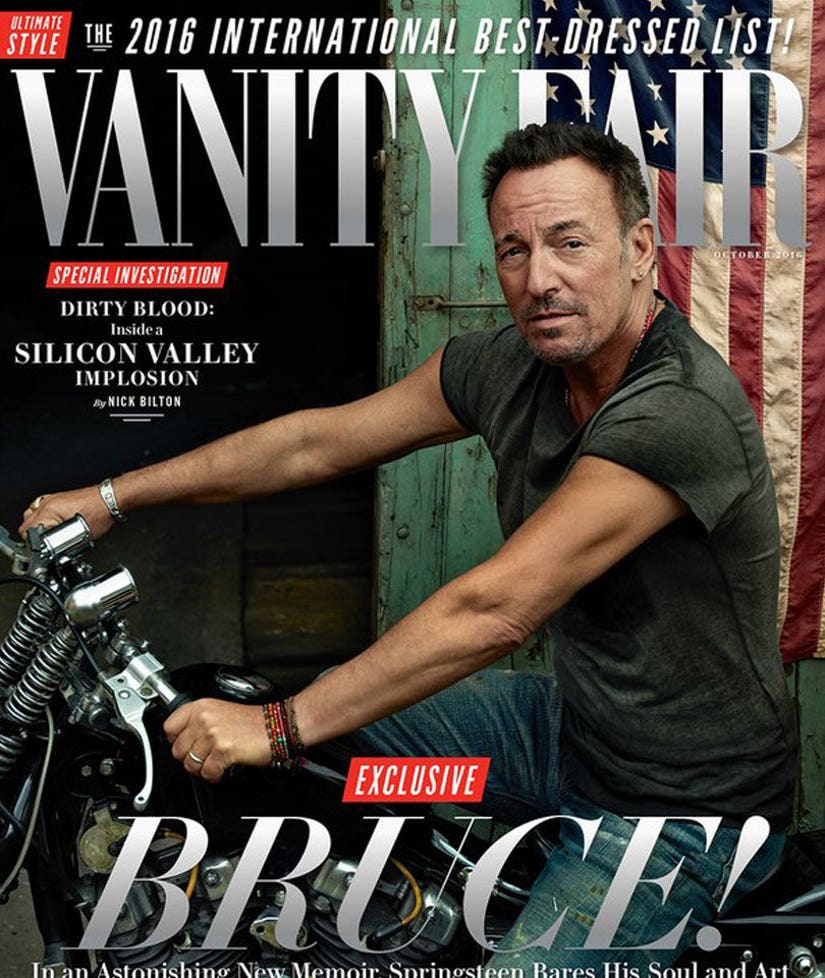 Annie Leibovitz for Vanity Fair
The Boss opens up one of his most poignant interviews ever with this gem:
"Whoever you've been and wherever you've been, it never leaves you," he tells Vanity Fair, talking about his brand-new, 500-page memoir, aptly titled "Born to Run."
"I always picture it as a car. All your selves are in it," he explains. "And a new self can get in, but the old selves can't ever get out. The important thing is, who's got their hands on the wheel at any given moment?"
For Bruce Springsteen, it's been a battle — as he's revealed that he's fought the darkness ofdepression for the duration of his life.
He talks of his father, from whom he claims he inherited the illness, and admits to undergoing both conventional therapy as well as the use of medication.
"You don't know the illnesses parameters," he says. "Can I get sick enough to where I become a lot more like my father than I thought I might?"
Bruce tells of his father's family history, which featured a plethora of mental illnesses, such as hair-pulling disorders, agoraphobia, and others. The feature claims that Bruce's father, Doug, often mistreated his son with "icy distance" or "tongue-lashing fury."
Prior to his death, Doug made an attempt at final peace with Springsteen, saying, "Bruce, you've been very good to us. And I wasn't very good to you."
Springsteen claims that it was "all" he "needed," "all that was necessary."
When asked in the interview if "Born to Run" — the song, not the book — was his father's anthem, Bruce responded, "I wouldn't go that far."
"I never connected this song particularly with my father. … I think it pertains to feeling trapped internally," he explained, "Which [Doug] did."
Doug passed away at the age of 73 in 1998.